Today we visit Woodrow Wilson as we continue our preview of the upcoming school year in Manhattan/Ogden Schools with our KMAN news series "From the Principal's Office."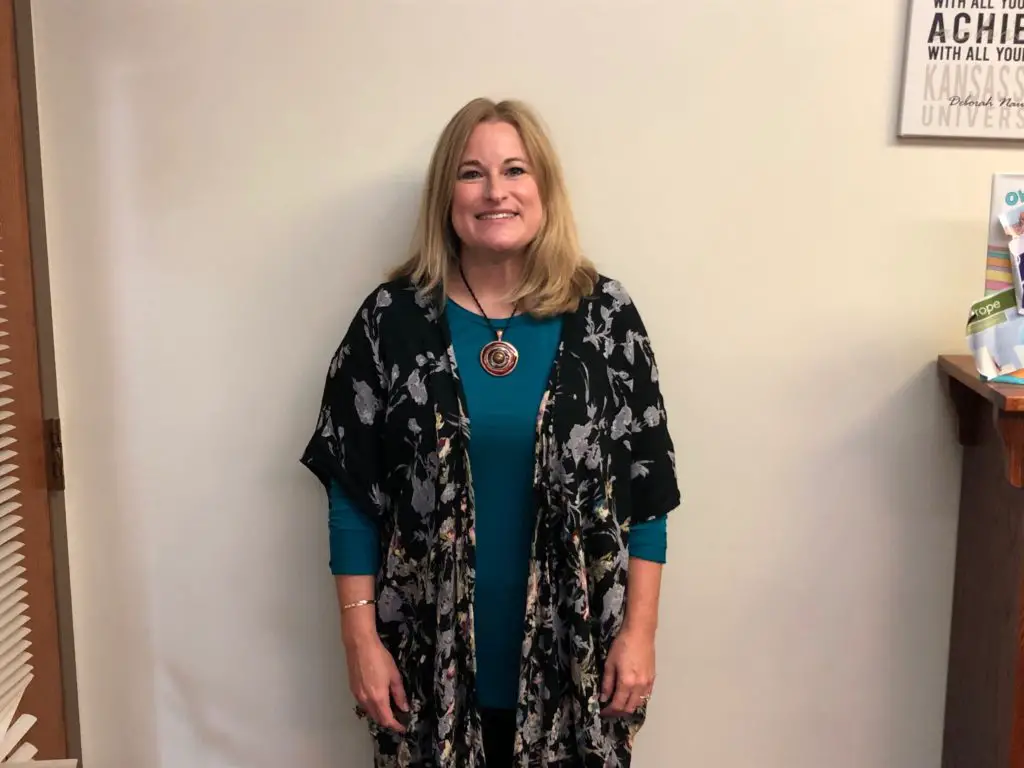 During the summer months, the halls of Woodrow Wilson Elementary in Manhattan have been mostly quiet, with the exception of some kids coming in for summer meals. Principal Deb Nauerth says she's anxiously awaiting the arrival of students and is hoping for a great year.
"Our schools are a home away from home for all of our kids across the district so we're excited to have them back and they spend a lot of time here. It's important they feel that love from their teachers, faculty and staff," she said.
Nauerth is beginning her eighth year as Woodrow Wilson's principal, her 23rd year in the district. She actually attended the school when she herself was in third through sixth grades. She explains what she believes the role of a principal is.
"The person that is a problem solver, is a cheerleader, is a teammate that is beside everyone that can help make sure that we have what we need and we can do the job that we have set before us. That is to provide the most high quality education to students as possible. But that must start with the foundation of love and respect," Nauerth said.
While principals play a critical role in the education of students, it is parental involvement that Nauerth says is key to student success.
"Parent involvement is crucial to any school's success. We invite our parents to come in and support the school and the initiatives and activities we have going on from PTO to back-to-school picnic, we're so excited to have parents in and out supporting our school," Nauerth said.
And to ease student anxiety either in or outside of the classroom, Woodrow Wilson like all the schools in the district have keyed in on the social and emotional needs to facilitate learning.
"We do have curriculum that we work with students to help build skills and support so they can help manage anything that comes their way that might be challenging for them, whether that be at home or at school, so they can persevere through that," Nauerth said.
All young Wolves students are invited to meet their teachers on Aug. 13. The first day of school is Aug. 14.