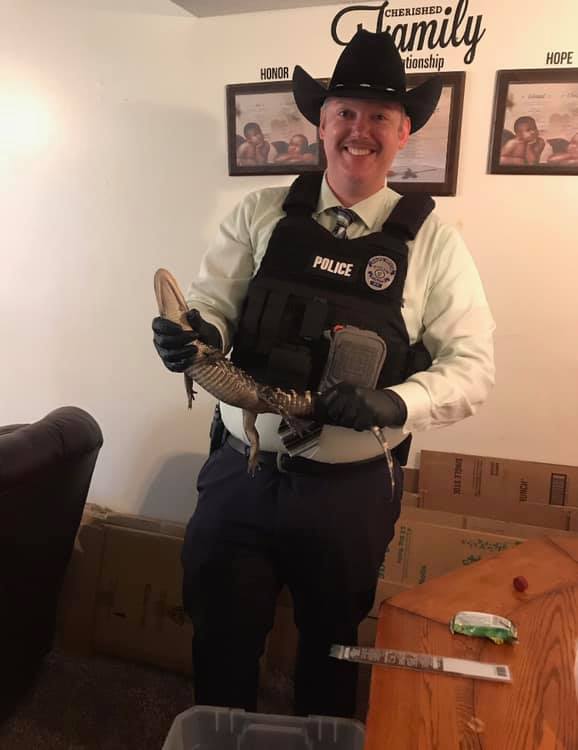 JUNCTION CITY, Kan. — The Junction City-Geary County Drug Operations Group got a little more than they bargained for when they served a search warrant Wednesday at Junction City home.
Officers were called out to an apartment at 311 West 8th Street as part of an investigation into drug distribution and person crimes. In addition to uncovering heroin, crack cocaine, marijuana, drug paraphernalia and two guns, a small alligator was also wrangled and removed from the home.
Police arrested 37-year-old Lauren Vanarsdale Jackson of Junction City on three charges of possession with intent to distribute drugs within 1,000 feet of a school. Additional charges included felony possession of drug paraphernalia, felon in possession of a firearm, aggravated assault, criminal threat.
Police also arrested an unidentified juvenile on a possession a felony drug paraphernalia charge, illegal possession of a firearm and possession with intent to distribute marijuana within 1,000 feet of a school.
The alligator was placed into the custody of the Milford Nature Center. It is against city ordinance to have alligators in the city limits.