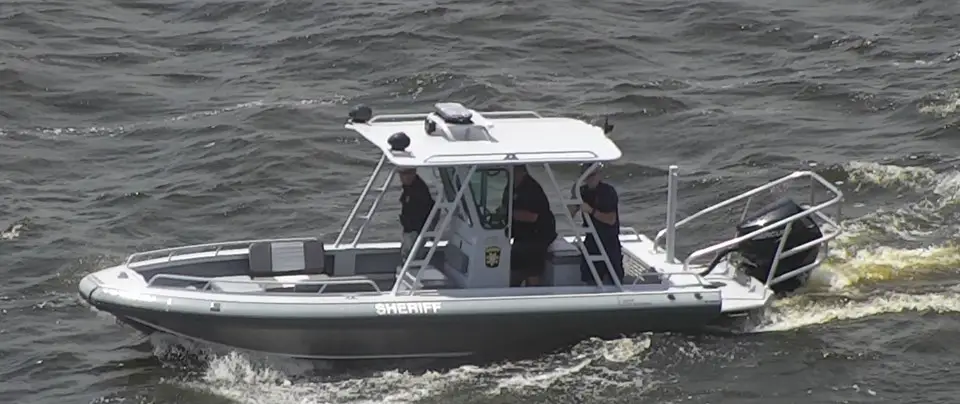 GEARY COUNTY, Kan. – Two people were rescued Sunday afternoon from Milford Lake after a boating accident.
The Geary County Sheriff's Office says it received a call around 1 p.m. in reference to a boat with two occupants who appeared to be in distress on the lake at the mouth of Madison Creek. The Sheriff's Department's Marine Unit was already on the water and responded from its location near Curtis Creek. Officers located Armando Matute Jr. of Fort Riley and his 14-year-old son floating in the water.
Matute told Kansas Wildlife and Parks officials that he and his son were traveling on the lake when they heard a loud pop, which he believed was the boat striking something in the water.  Moments later, the boat began to sink. Matute and his son were already wearing their life jackets.
The two were pulled to safety and then  transported to Milford State Park to meet with Kansas Wildlife and Parks officials.
The Sheriff's Office praised the father and son's safe boating practices, saying it could've ended tragically had they not been wearing life jackets.