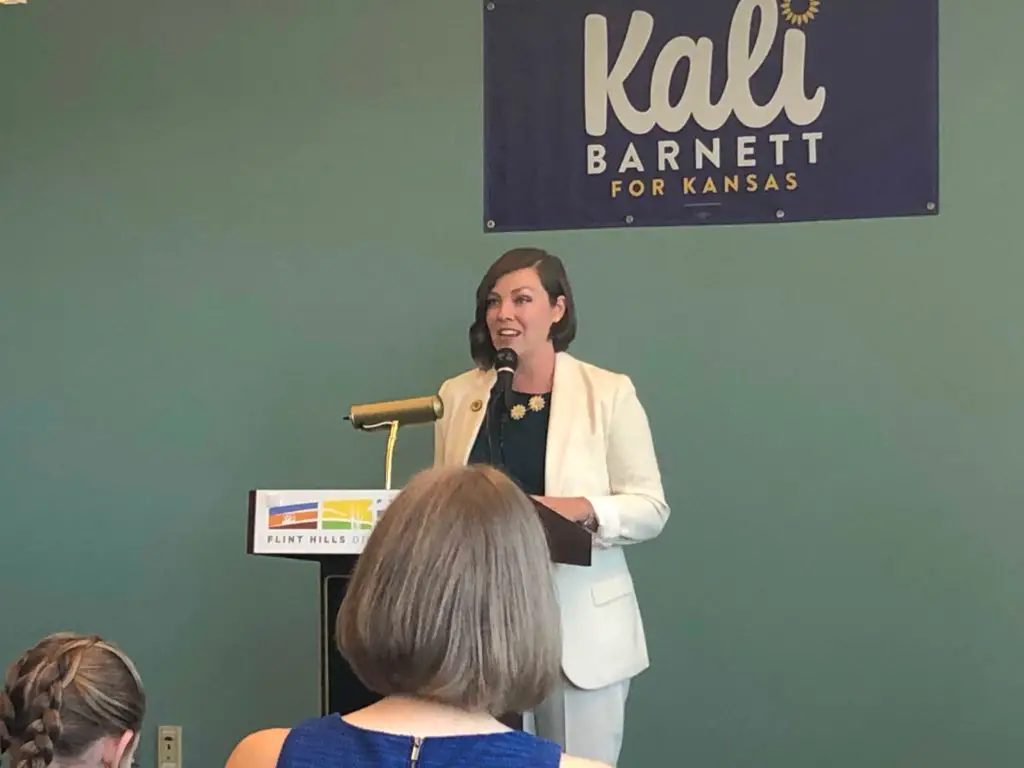 Garden City native Kali Barnett stopped by the Flint Hills Discovery Center in Manhattan Sunday, part of an eight-city, four-day tour of the First Congressional District, a day after announcing her 2020 campaign for U.S. Congress.
For the past 12 years Barnett has been an elementary school music teacher and has made education a key part of her platform.
Barnett says part of her education platform is to make college more affordable and drive down tuition. She mentions a proposal she heard in conversation with a former Garden City mayor about programs for students graduating high school to go to their local community college for free or a reduced rate based on a work requirement or commitment to stay in the area for a certain period of time.
Barnett says after experiencing firsthand the effects of budget cuts on public education as a teacher, she made the tough decision to quit her job and commit full-time to a Congressional run.
A former registered Republican, Barnett switched her party affiliation to run as a Democrat saying equal pay for women, increased funding for rural infrastructure and supporting working families, were issues she could get behind.
As for the current makeup of Congress, Barnett says conversations aren't happening with the best interest of Kansas in mind. She points to current representatives in Congress who she says are voting for the wrong reasons.
No Democrat has won the seat since Howard Miller in 1953. Incumbent Republican Roger Marshall has not announced whether he will run for re-election or campaign for Pat Roberts' Senate seat after Robert retires in 2020.
In addition to Manhattan, Barnett's campaign tour included visits to Hutchinson, Emporia and Salina over the weekend with stops in Hays and Dodge City planned Monday as well as Colby and Garden City on Tuesday.