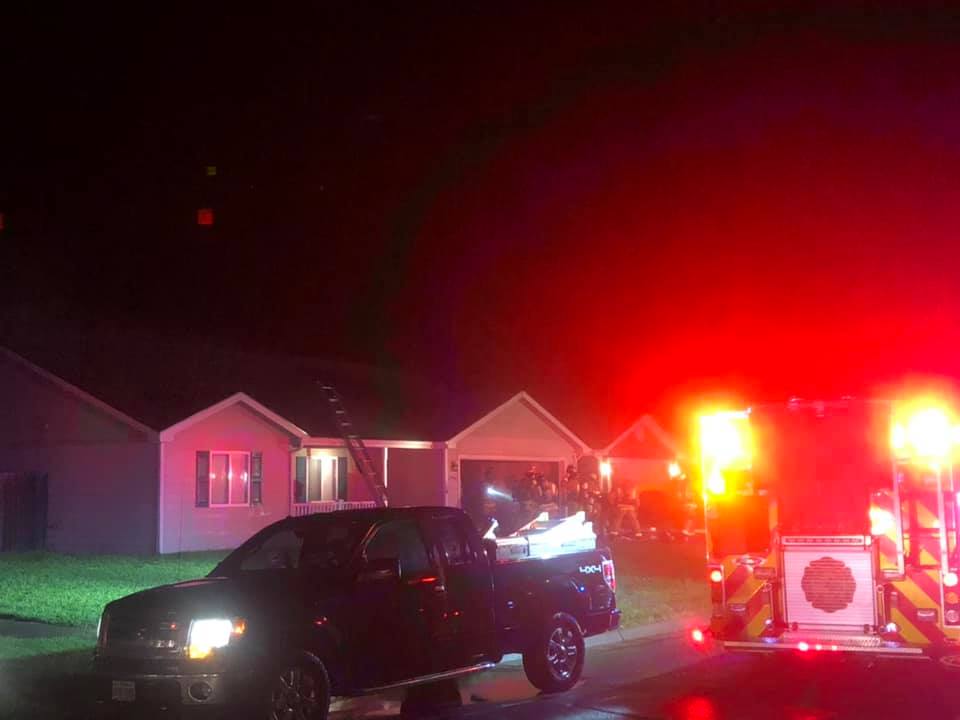 Lightning is blamed for sparking an overnight house fire in Manhattan.
Shortly after 1 a.m. Friday, the Manhattan Fire Department was alerted to a structure fire at 2704 Brookville Drive. Upon arrival, they found light smoke showing and an investigation revealed fire in the attic, which was contained within 10 minutes. Thunderstorms were moving through the area at the time and the fire was determined to have started as the result of lightning hitting the home.
Three people inside the home were able to escape without injury. Loss is estimated at $60,000 to the structure and $1,000 to the contents.
The homeowner is listed as James and Shantel Scrogin of Lansing.