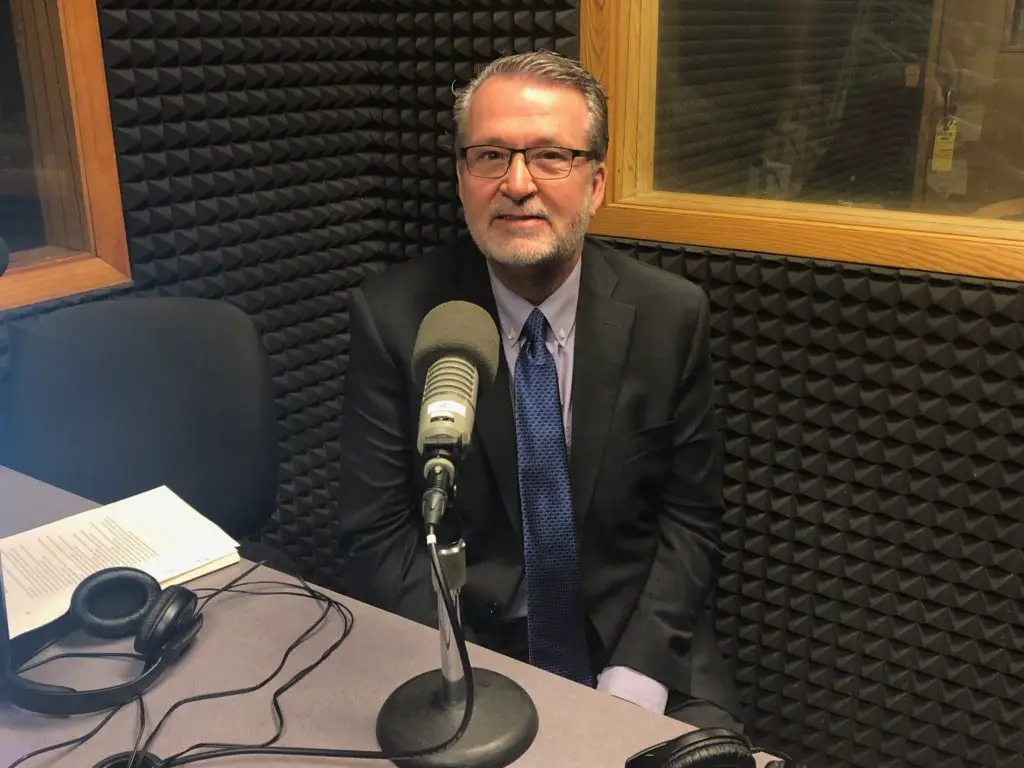 A message of rural prosperity was shared Thursday in Manhattan as Lt. Governor Lynn Rogers stopped by the 2019 Governor's Ag Summit.
The two-day summit, which concluded Friday at the Manhattan Conference Center featured close to 500 agriculture industry officials coming together to speak about issues important to the state's largest industry. Rogers says during the 2018 campaign, he and Gov. Laura Kelly heard often from rural communities that they felt under served by state lawmakers in Topeka.
Rogers was tasked with heading up the state's Office for Rural Prosperity and completed a listening tour through 12 cities, visiting countless others to hear concerns from rural Kansas. He spoke with KMAN about some of the things they heard during the trip, which wrapped up in early August.
"We heard that there is a real need for housing, in order to recruit employees. With healthcare, we heard over and over again that expanding Medicaid is something that will really help our rural communities and hospitals. We also heard about how lacking rural broadband is," Rogers said.
Feedback is being prepared to be presented to Gov. Laura Kelly's office as they prepare to tackle policy issues in 2020. Rogers says the issue of Medicaid expansion will again be a priority for the Kelly administration after a bill passed the House this year, only to stall in the Senate. Republican leaders have reportedly begun work on a potential expansion bill and Rogers says they're hopeful to get something legitimate done on the issue next year.
"Eighty-five percent of our rural hospitals are operating in negative margins, so that means they're losing money. You probably need to make 2 or 3 percent just to replace equipment. We visited over 35 hospitals now and we've heard in every one of our listening tours how important Medicaid expansion is," Rogers said.
Rogers adds that it's not just hospitals that would be covered by expanding Medicaid. That would extend to mental health centers, including Manhattan's Pawnee Mental Health. He says the fact that Republican leadership didn't even want to consider an expansion bill has delayed some key conversations on mental and rural health needs.
"Even recruiting doctors for rural hospitals, those aren't discussed because they're afraid that something will be amended into a bill. We're hopeful that we deal with it quickly and then get on to the more serious issues to rebuild Kansas," Rogers said.
During the listening tour, Rogers says they heard from a company in Atwood, called Surefire Ag which grew from three people to 60 which has been good for business, but has created a housing shortage. Atwood is a community in Rawlins County, located in northwest Kansas with a population of around 1,200.
"So they've created a housing group that have built 10 houses in their town to help answer some of that need. A lot of the housing stock in rural Kansas is pre-1930 and it needs some touch up," he said.
He says they hope to continue to push more communities to include downtown apartments above businesses and create additional opportunities for affordable housing.
Rogers was also asked whether any discussion is taking place on raising the minimum wage in Kansas. The last increase was in 2010, when Kansas adopted a $7.25 minimum wage. A bill was introduced in the Kansas Legislature in January that would've potentially raised the minimum wage to $11 in 2020 and to $15 in 2021. The bill never gained any traction amid concerns of how it would impact small businesses. He says the minimum wage discussion has been ignored by the legislature but says it does need addressing sometime soon.
"There's a fear that it will create and drive people out and what we've seen in other states, that's not been the case," Rogers said.
Rogers adds that many businesses that struggled during the 2008 to 2009 recession are still trying to hire people at those wages.
"We've got to be competitive. At the same time they've got to be able to sell their product and that's a struggle due to tariff concerns," Rogers said.
As for how rural communities fit into the puzzle when it comes to workforce development, Rogers says it's important that businesses offer fair wages, but also that potential employees aren't sacrificing some of the most essential needs.
"We want to make sure they don't give up healthcare, education, decent roads and decent housing. Those are things that are really basics for everybody. Our program won't address each of those on a bullet point but I think we'll talk about workforce development on how that goes hand-in-hand with housing and how that goes hand-in-hand with wages," Rogers said.
Rogers urges those who were unable to attend one of the listening tours to visit
ruralkanprosper.ks.gov
to share ideas about expanding opportunities in rural communities.