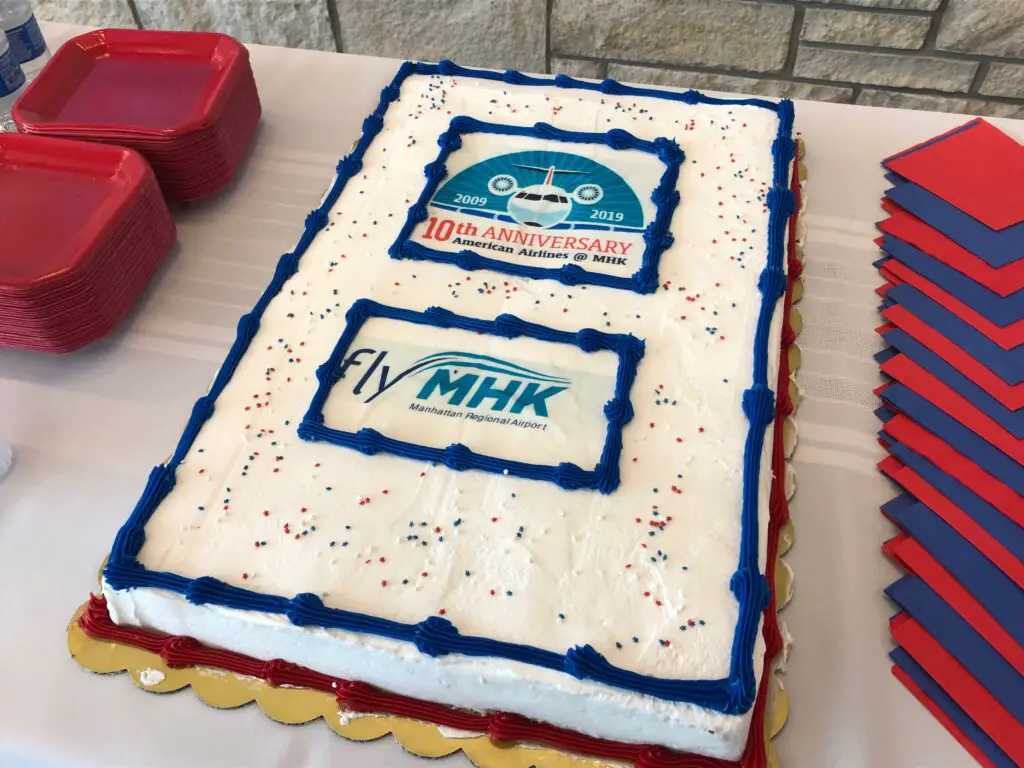 Manhattan Regional Airport held a celebratory cake cutting ceremony Friday morning to commemorate 10 years of jet service with American Airlines.
The event kicked off a 10 month campaign and contest, put on by the Manhattan Convention & Visitors Bureau which includes giveaways to passengers who fly in and out of the airport. Airport Director Jesse Romo shared details during Friday's ceremony.
Over the past decade, the airport has grown, increasing the number of passengers who boarded flights or flew into MHK from 10,000 early on to over 70,000 in 2018. Mayor Mike Dodson says the idea 10 years ago, a vision was put together to connect Manhattan and the region to other parts of the world.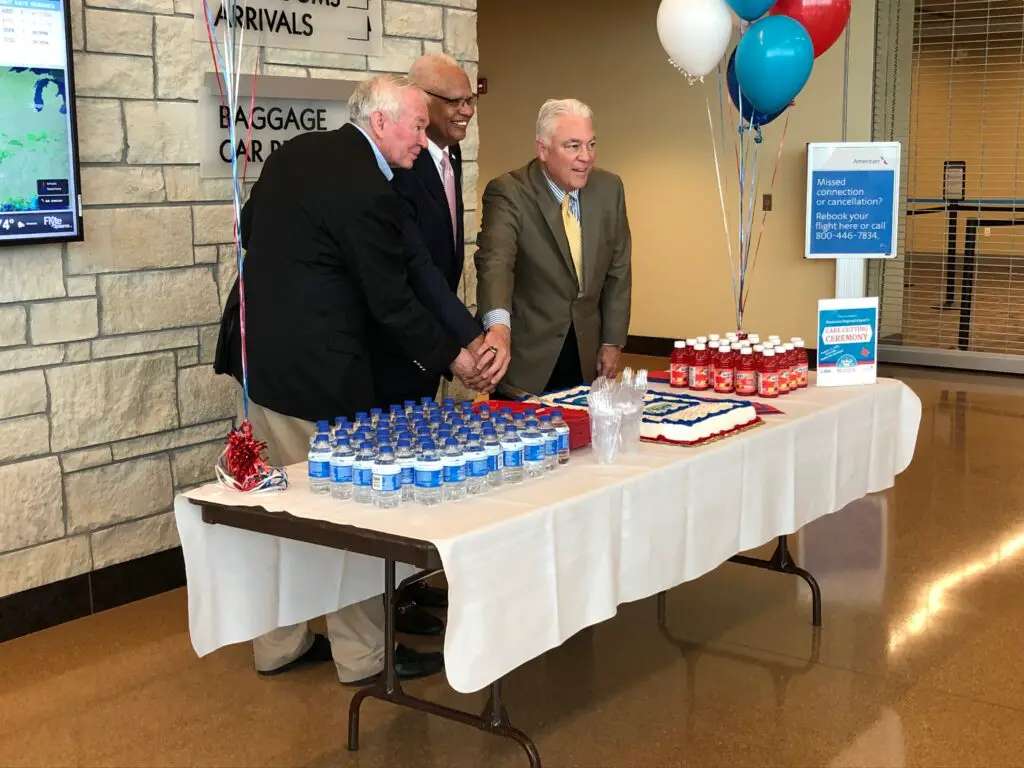 Chair of the Airport Advisory Board Rich Jankovich says they went from having three flights to Dallas, then added two flights and later a third to Chicago.
Jankovich says there's a lot of people who have played a part in making the airport what it is today.
Passengers who fly in and out of MHK over the next 10 months can enter a contest for prizes including vacation packages to Dallas and Chicago in addition to a number of stay-cation prizes, offered by the Manhattan Convention & Visitors Bureau. Log onto flymhk.com or manhattancvb.org for more information.