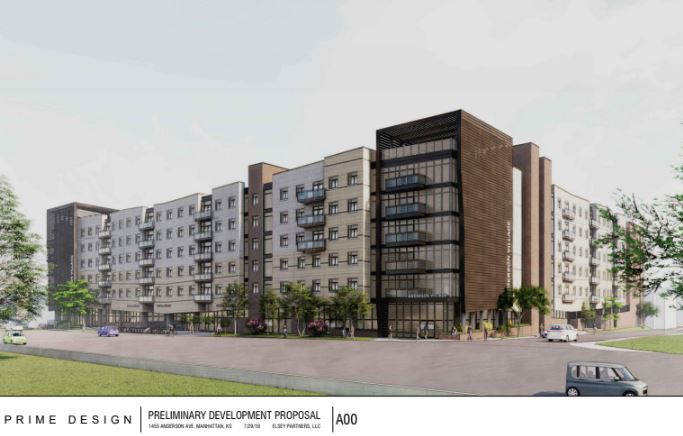 A local developer wants to move forward on a proposed $50 million six-story project that would include 315 apartments, 125 hotel rooms and a 378-stall parking garage.
The site for the project would be built on the current Anderson Village shopping center site, located across from Kansas State University and directly west of Manhattan Christian College. Earlier this month, developer Chris Elsey presented the lucrative idea at a neighborhood meeting where concerns were raised, primarily over parking concerns. Elsey says he wasn't surprised and credits a number of factors drawing them to this location.
Renters Together MHK, a local renters union aimed at increasing access to affordable housing, announced this week it's planning to oppose the said project. Lead organizer Jonathan Cole says a project of this magnitude only further strains the market.
Cole says they'll continue to oppose the project until the developer concedes to some of the community's affordable housing needs, since this project would likely include more high-end rental space.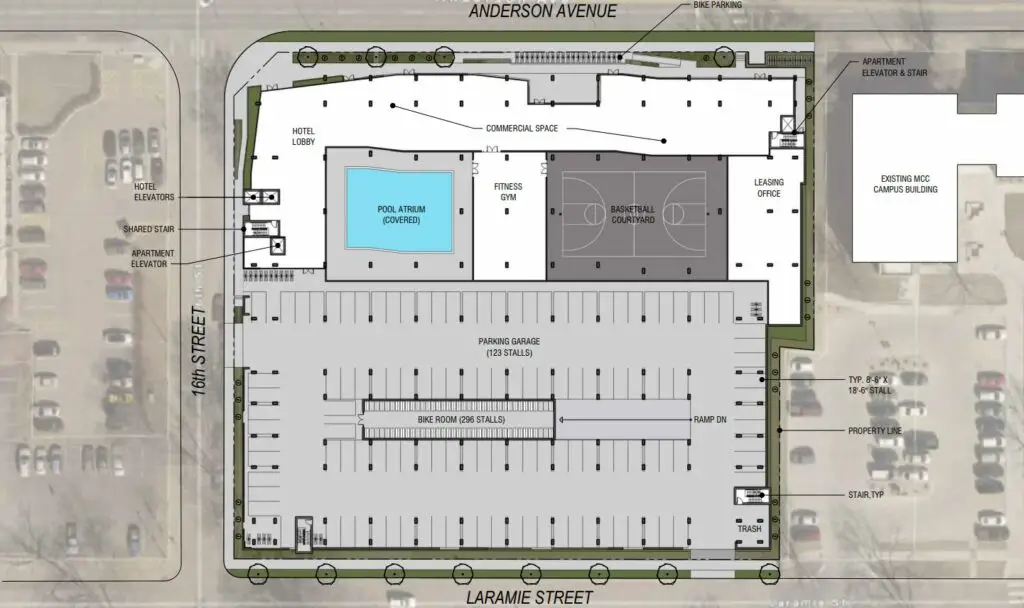 That agreement would potentially include so many units available to low-income renters and that contractors provide a living wage, among other critical agreements. Elsey tells KMAN he's open to discussion, but claims the group hasn't provided any concrete answers as to how to achieve that.
City Manager Ron Fehr told KMAN this week, if the application process proceeds, the developers would have to obtain a new planned unit development agreement since there are already existing structures on site. City officials are worried the project might not fit within the city's comprehensive plan for that area.
In addition to apartments and hotel, the project would feature some potential for retail similar to what's already in the current Anderson Village shopping center. Elsey also explains they have some other unique amenities that have come to light this week as potential options.
Cole says Renters Together MHK is requesting a new meeting be held where they can discuss affordable housing needs but not just with those two parties, but also a coalition of interested stakeholders.
Elsey also says while K-State students would likely be the primary demographic living in the facility, they also would aim to attract others.
The concept is still in the infancy of planning stages. Before any project can move forward, Elsey's company would need to finish a traffic study and drainage report. They plan to present at the Planning Commission in the late fall. After that it would be up to the city commission for approval.