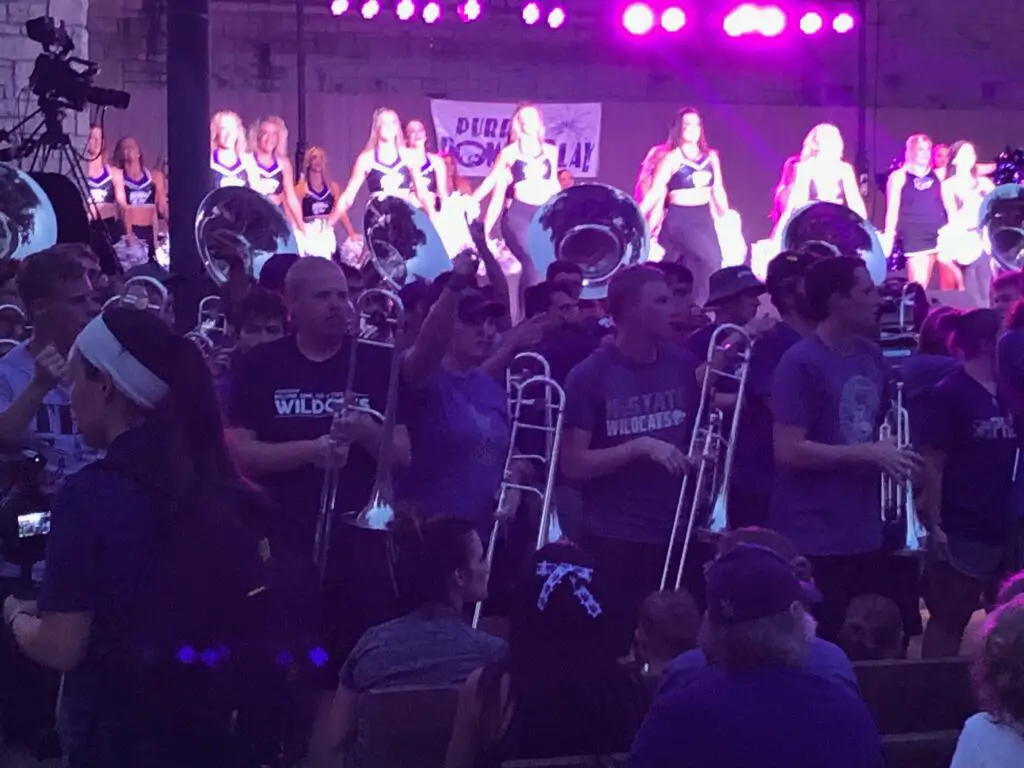 The Kansas State University pumped up the crowd on night one of Purple Power Play in the Park Thursday night as hundreds packed Manhattan City Park.
The event featured a number of vendors, giveaways and activities for the kids. The crowd was also greeted by new K-State head football coach Chris Klieman who says his guys are excited and ready for the 2019 season.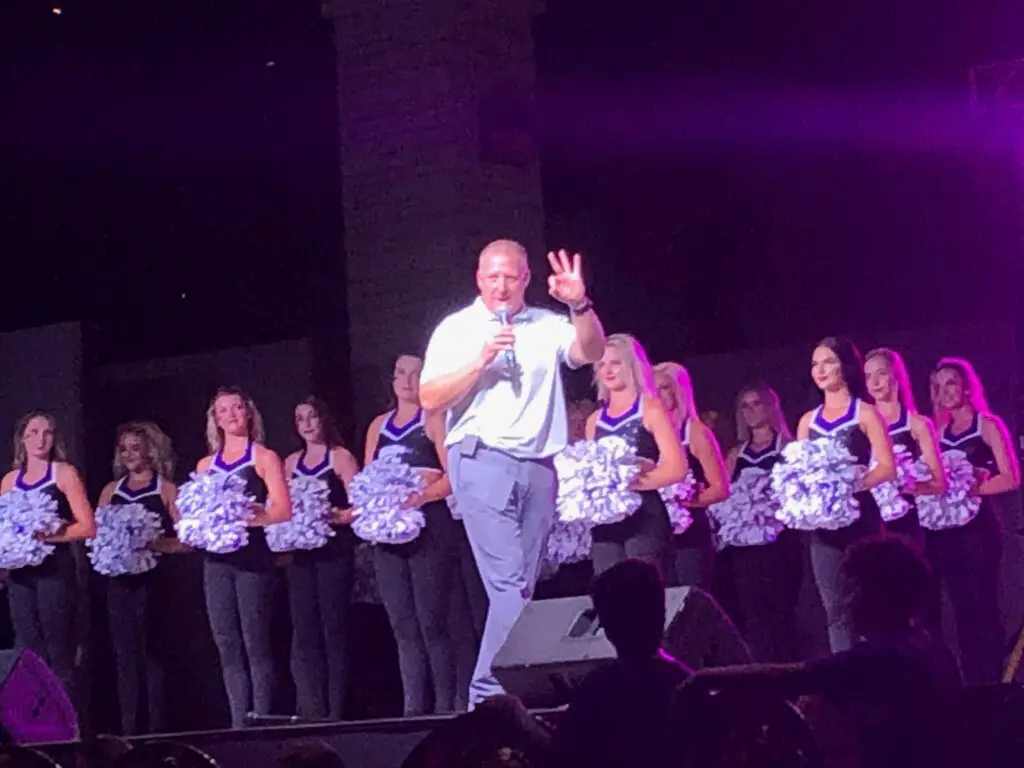 Klieman also thanked fans for their continued support and says they hope to pack Bill Snyder Family Stadium Saturday.
Purple Power Play in the Park continues this evening with Six Mile Creek taking the stage at 6:00 and speakers including Coach Jeff Mittie and the women's basketball team, Coach Jordan Smith and the tennis team followed by Coach Bruce Weber and the men's basketball team.