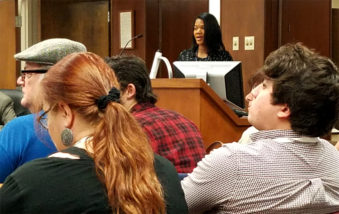 During the Riley County commission meeting last Thursday, Riley County Health Department Director Jennifer Green announced her resignation.
The commissioners on Monday discussed who would be on the committee to find Green's replacement. They were told a member of an outside entity to the county would like to have a say in who they pick, but County Clerk Rich Vargo suggested staying in the county.
"We're going to have more of these come up in the future, but we've had others in the past that's not just health department. I think all of the rest have been done the same as this," Vargo said.
Commissioner John Ford agreed with Vargo saying the committee should be inter-county because of the possibility of biases against potential candidates.
"That's why I think it should be kept it as short and concise as you possibly can. Particularly with this position they've done a pretty good job (finding candidates)," Ford said.
Chairman Ron Wells was also in agreement saying the larger the committee, the harder it will be to approve someone. Green offered to be on the committee, to which the commissioners agreed on.
Green has not specified publicly a reason for her resignation.