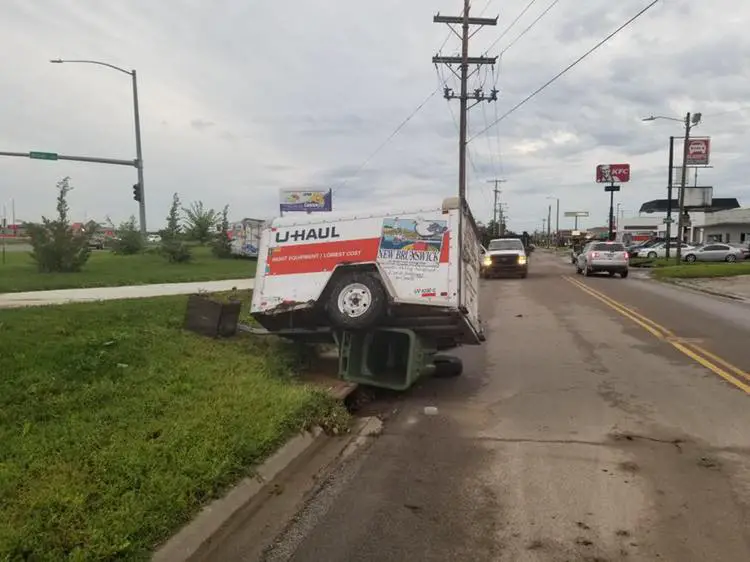 4:30 p.m. Friday update
Manhattan Public Works crews have had their hands full in the wake of flooding that occurred early Friday morning in the city.
Between 4 to 5 inches of rain fell in a short matter of time, causing street flooding in Manhattan, a house fire caused by lightning and significant deterioration of roads in central and east Manhattan. Additional rainfall is expected on Saturday. Moderate flooding also occurred on Wildcat Creek, cresting at 17 feet but no evacuations were issued, though Poliska Lane was closed.
One resident, who lives on Woodduck Ave. near Wildcat Creek west of Seth Child, shared video on Facebook of floodwaters breaking a window of her home and flooding the inside of her home. It was reportedly the second time in a year that they've had to clean up after a flood after spending months making repairs.
There are several roads that remained closed as of late Friday. City officials say Hayes Drive is closed long term after being badly damaged and undermined by a sinkhole.
Polisaka Lane is closed due to high water.
12th Street will be closed from Bertrand to Ratone through the weekend for storm sewer repairs.
Ehlers Road was initially closed due to a rock slide but has reopened.
The traffic signal at Tuttle Creek Blvd and McCall Road was damaged and is currently in flash mode. With K-State football Saturday, that will create some challenges with traffic control. Public Works crews are working to repair the signal.
12:00 p.m. Friday original story
Storms knocked out power, knocked down tree limbs and flash flooding caused some headaches for some in Manhattan overnight.
The City of Manhattan noted fast moving flash flood waters on 3rd Street and Kearney Street caused a lot of debris and a large trailer to be swept into storm inlets. Public Works crews have been out cleaning debris across town.
Some other reports from Friday morning
-Ehlers Road was closed due to a rock slide.
-Hayes Drive was closed due to Kansas Gas line emergency repairs.
-The traffic signal at Tuttle Creek Blvd. and McCall was said to be flashing in all directions after the signal box became flooded.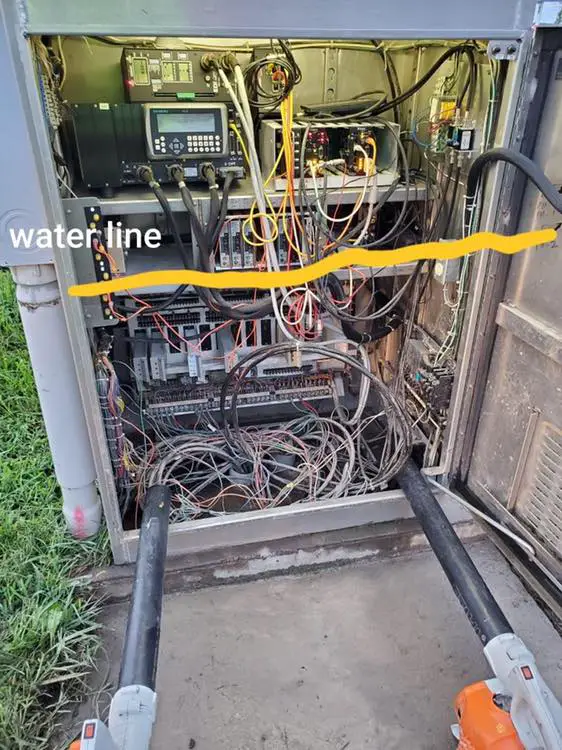 The gas line issue, was reportedly caused by a sinkhole, according to city officials. As of 9 a.m. water had been shut off to customers along Levee Drive. The city plans to share updates when the water is turned back on.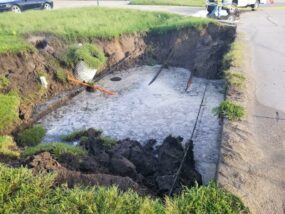 There was concern for flooding along Wildcat Creek at Scenic Drive which rose to near moderate flood stage. That has since subsided.
There are more chances for rain and thunderstorms Friday into Saturday, but things will clear out by Sunday.