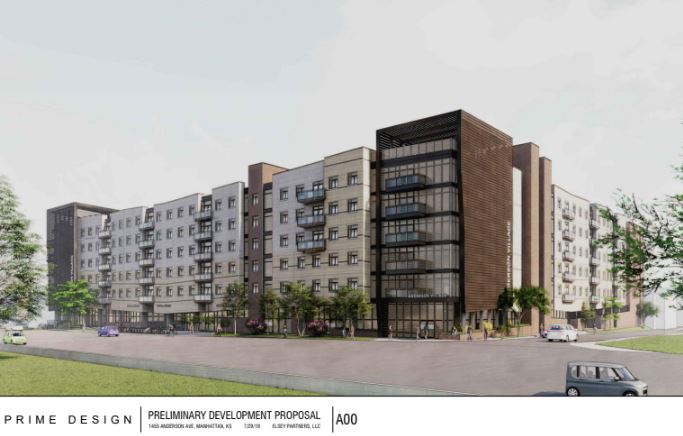 A local developer has officially dropped plans for a multi-million dollar redevelopment of Anderson Village.
Chris Elsey says the project, which would have included apartments, a hotel, retail spaces and a parking garage among other amenities is dead due to a lack of support from the City of Manhattan and surrounding neighbors. Elsey's plans had also included the potential for an indoor waterpark, similar to that of a facility in Garden City.
City officials questioned whether that type of development could fit in the location which faced parking and density issues.
Local renters union Renters Together MHK claimed a victory Wednesday and says it will continue to put together a Community Benefits Agreement with coalition partners to thwart what it calls "more unaffordable and unsustainable housing in the near future."