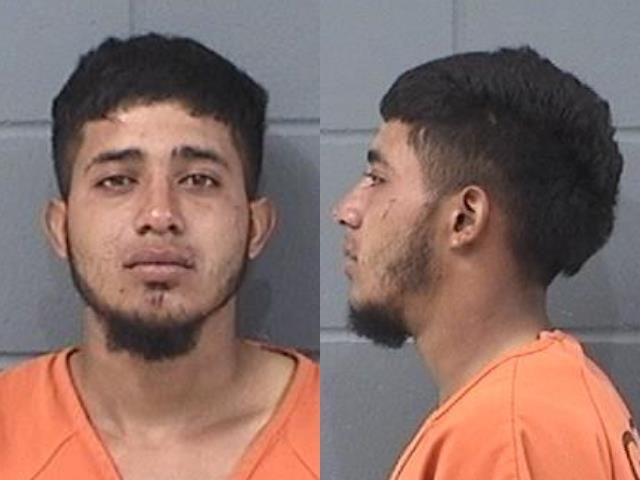 GEARY COUNTY — A 20-year-old Manhattan man who drove drunk and caused a three-vehicle crash on K-18 Sunday night is now in custody.
Denilson Acosta-Rodriguez is charged with driving under the influence, two counts of DUI causing bodily harm and two counts of DUI causing great bodily harm or disfigurement. He also faces charges of driving in the wrong direction, failure to stop at a traffic accident and obstructing apprehension of prosecution. He remains in Geary County Jail.
Two of the victims of Sunday night's crash were air lifted to KU Medical Center for treatment of serious injuries including David Lopez, who was riding in the vehicle driven by Rodriguez. According to KHP, Lopez remains hospitalized with serious injuries including having to have his spleen removed. He also remained on a breathing tube as of Tuesday.
The other victim, 17-year-old Hannah Burkhart of Fort Riley is being treated for several injuries including a broken femur, broken fibula and a broken ankle. She also has a bruised lung, a broken rib, a broken wrist, spinal trauma, a broken nose and a cut under her left eye. A GoFundMe page has been established to help with expenses. Wednesday (Sept. 18) is Hannah's 18th birthday.