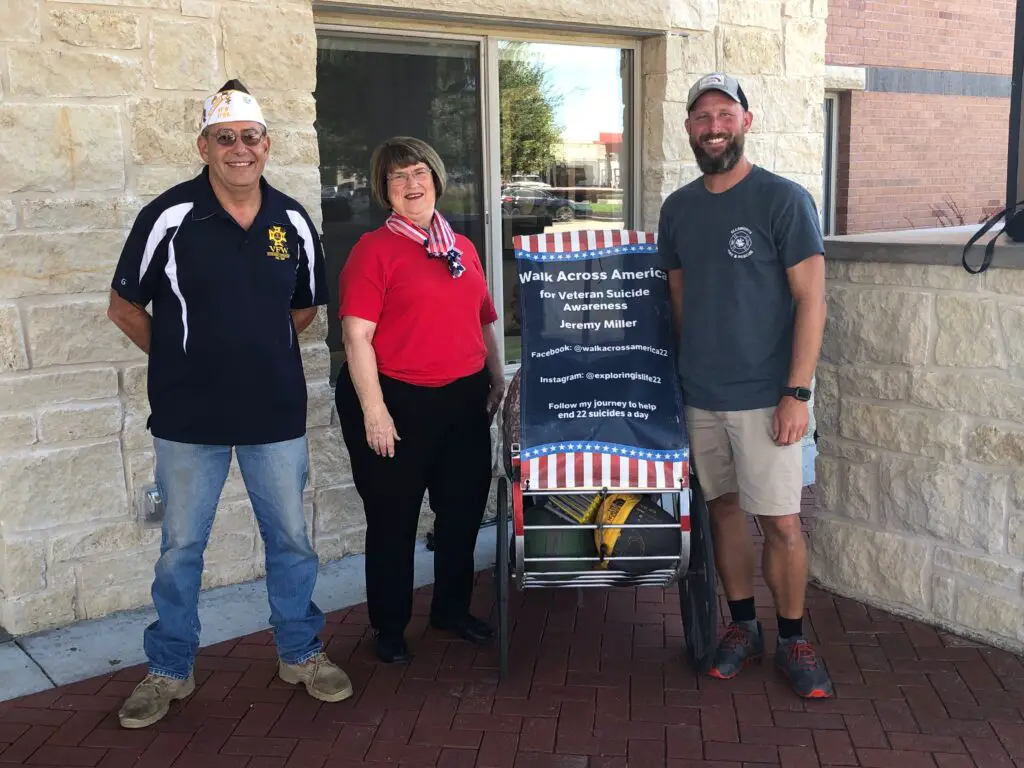 An Idaho man is making his way across the country in a journey to spread awareness for veterans who suffer from depression and are thinking about suicide.
Jeremy Miller began his his Walk Across America on May 21, leaving from Crescent City, California on his way to Arlington National Cemetery in Virginia.
"I decided that would be the biggest way to get out the message and meet people very personally and hear everybody's stories and reach out to as many people as possible."
On Monday he stopped in Manhattan briefly and spoke with KMAN about his own personal struggle with PTSD, depression and anxiety following an eight-year military career in the Army Reserves.
"I tried to take my own life about five months ago and I had lost four guys after we got back from Iraq to suicide. After I tried to take my own life I decided I needed to turn everything around and spread awareness and help save my own life as well," he said.
Miller served from 2007 to 2015 and deployed to Iraq in 2011 and says after his suicide attempt he stopped taking his pain and psychological prescriptions and started to turn his life around. He says while the struggle continues, he points to his family, including his 4-year-old son that keeps him pushing on.
"I've got him to live for and what would it teach him if I quit at the last second, when things got hard," he said.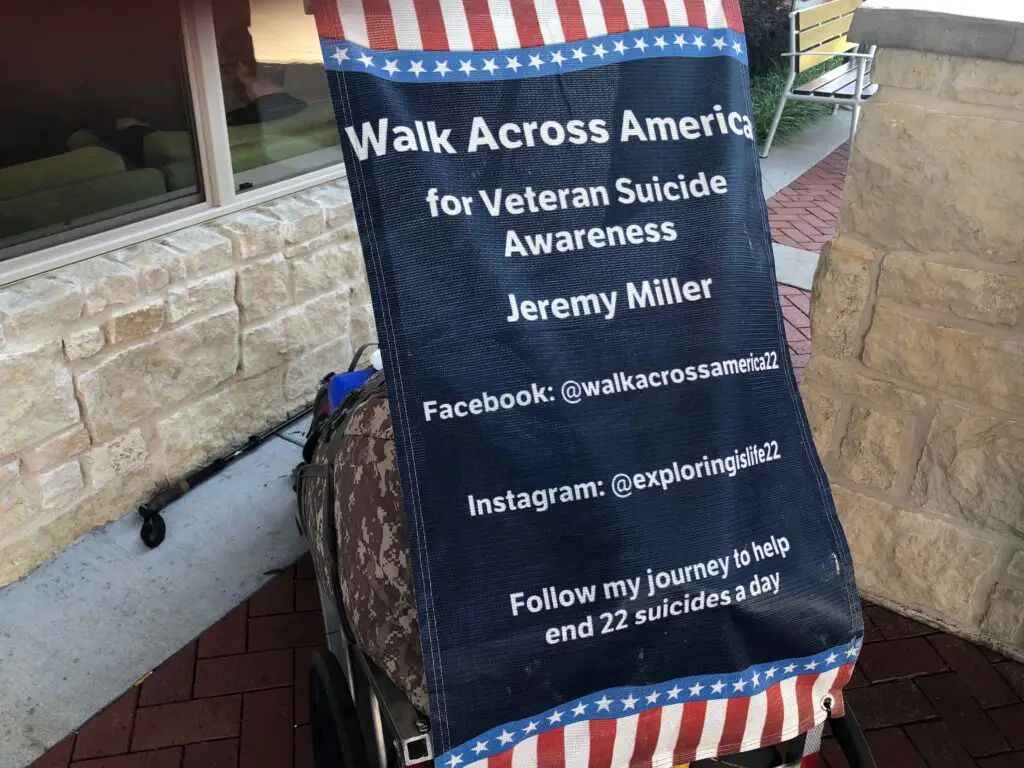 He also says he's seen the effects suicide can have on families that lose a loved one and says he didn't want to put his family through that. He says along his trip, he's met a lot of inspiring people.
"I've met people who landed on the beaches of Normandy on D-Day, a bunch of Vietnam veterans who have thought about or attempted suicide. Those people just make me want to push harder to continue going," he said.
The trip has been somewhat therapeutic for Miller, who says he's an outdoors enthusiast and enjoys hiking.  He says the best thing anyone can do if they're struggling with thoughts of suicide is reach out and be vulnerable.
"You've got to be vulnerable, talk about what you've done. It doesn't have to be to everybody. It can be talking to a family member, a friend, a pet or even the wall. Just getting it off your chest helps out immensely," he said.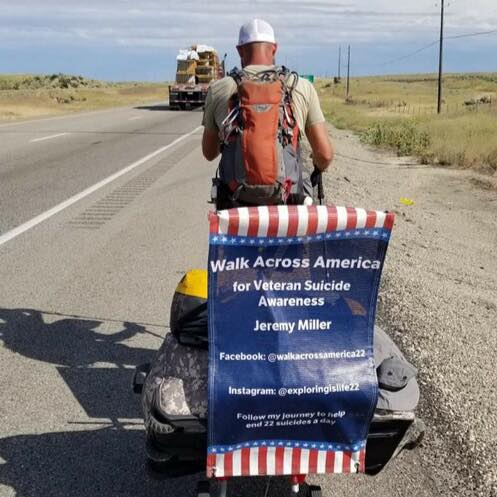 Miller says he preaches vulnerability but also practices it, opening up on his Facebook page along the trip about when he's having a tough day, missing his son. He admits there have been personal and financial challenges along the way as he's not receiving an income for these few months he treks across the country. A GoFundMe page has been established to help him complete the trip, which he hopes to wrap up by November in Virginia.
For more information on Miller's trek, visit Walk Across America 22 on Facebook, @exploringislife22 on Instagram.