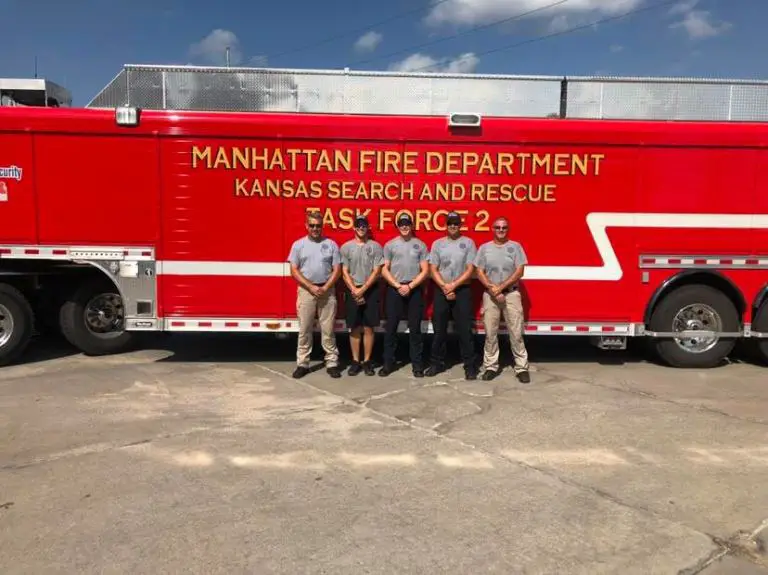 As Hurricane Dorian continues to wreak havoc on the Florida coast and surrounding region, a number of fire departments from Kansas are deploying firefighters and rescue crews to help with the effects of the storm.
The Manhattan Fire Department is one of those crews sending firefighters. On Monday, the department shared a photo of five members who have packed up their Rescue 2 unit as well as an SUV and UTV for the response. It's part of the Kansas State Fire Marshal's Office statewide task force. They're joined by members of the Junction City and Fort Riley Fire Departments as well as teams from the Topeka, Lawrence, Wichita and Kansas City areas.
In times of disasters, either man-made or natural, the Task Force Groups are called upon to assist with specialty services such as technical rescue for entrapment in structures, water rescues, and specialized services to include Hazardous Materials Response, Grain Entrapment Rescue, Confined Space Rescue or Ice Rescue Responses.