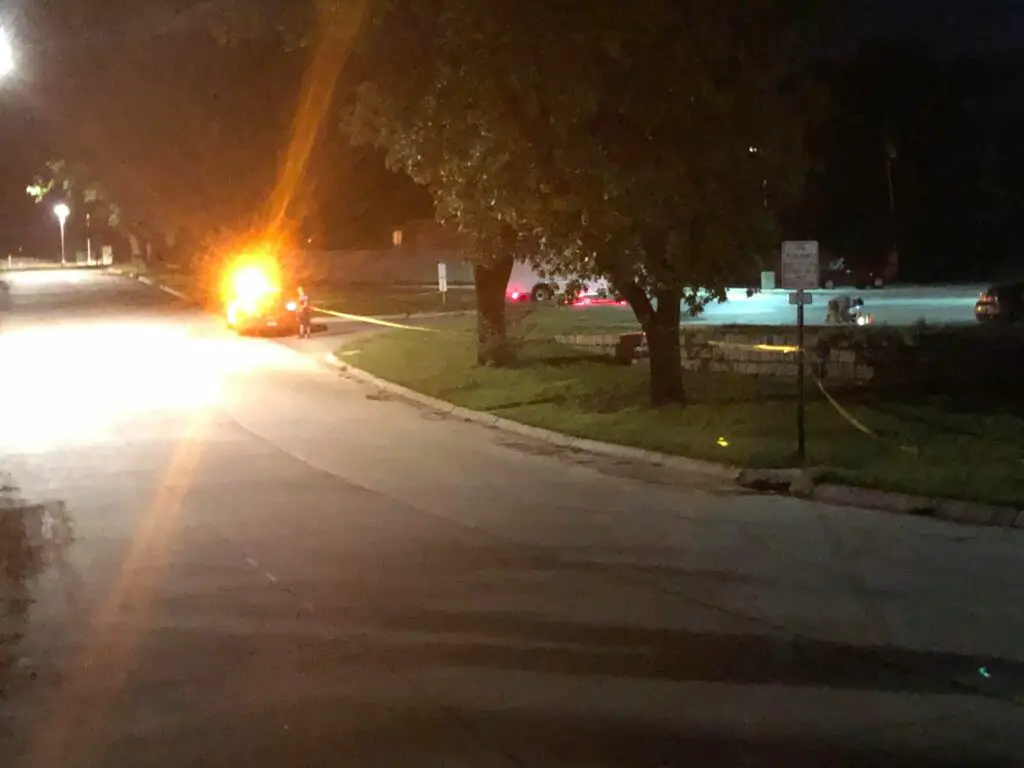 The Riley County Police Department is investigating after it received multiple reports of shots fire in the area of Westwood and Oak Street in Manhattan, directly south of the Manhattan High School West Campus.
Capt. Josh Kyle said in a news release Friday that officers arrived just after 6:45 p.m. and found several spent shell casings in a parking lot just south of the school along Oak Street. Information on scene indicates that two vehicles met in the parking lot. The occupants of the vehicles interacted for a while before shots were fired. Both vehicles then fled the area.
RCPD says a house in the 200 block of Ridge was struck by a bullet.
A witness on scene provided a license plate number for one of the involved vehicles. It was located by Kansas Highway Patrol troopers from the Kansas Turnpike Authority heading eastbound on Interstate 70. A pursuit ended which involved at least one other agency and police say four people were eventually brought into custody. RCPD detectives interviewed those four people, who have not been identified. RCPD is following up on investigative leads as to the identity of the other vehicle and its occupants.
Capt. Kyle says at this point there is no indication that the individuals involved are affiliated with Manhattan High School, but rather the parking lot was used as a meeting location. There have also been no reports of injuries and no arrests made by RCPD.
6 a.m. Friday
The Riley County Police Department is investigating a shooting incident that took place near Manhattan High School Thursday evening.
Captain Josh Kyle spoke with KMAN Thursday evening, saying authorities responded around 6:45 p.m. after being alerted by nearby residents.
The parking lot is directly south of the Manhattan High west campus. Officers on scene found several shell casings in the parking lot.
Friday morning's arrest report didn't indicate any arrests had been made. Further details are pending from RCPD. USD 383 Manhattan/Ogden Schools says it is working closely with RCPD to support them in their investigation.