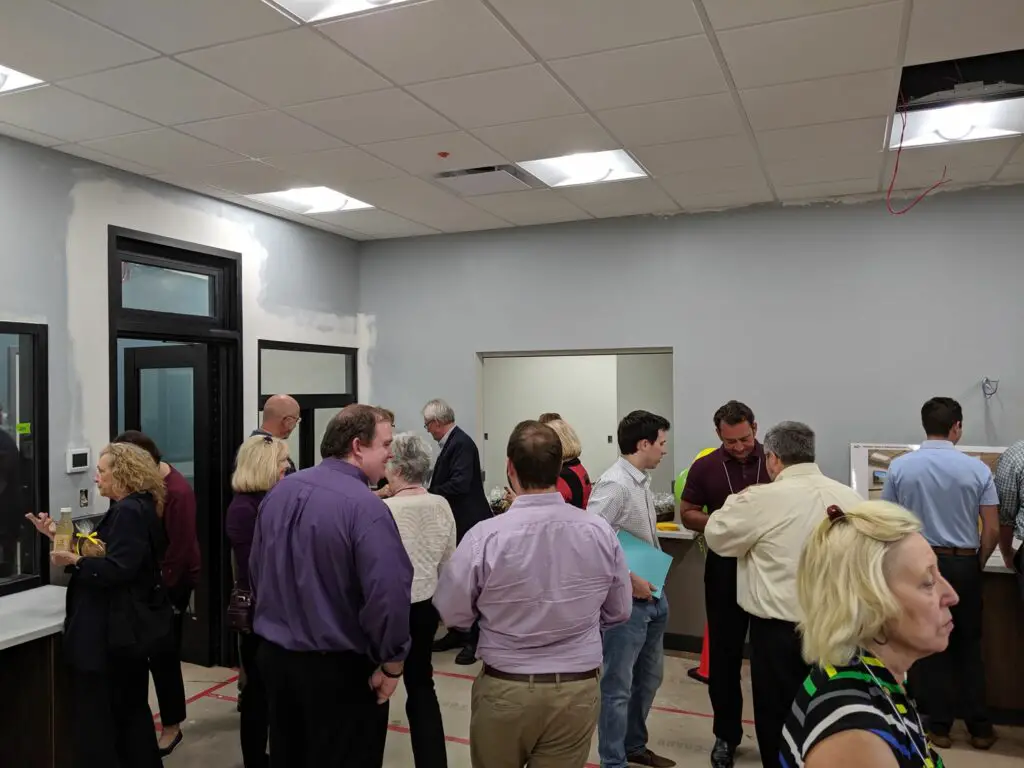 A contingency of Kansas legislators descended on Pawnee Mental Health's new Crisis Stabilization Center Wednesday afternoon – the last stop on a three-day bus tour of Kansas public mental health facilities.
The purpose of the tour was to bring exposure to resources currently available across the state. State Senator Tom Hawk of Manhattan says he was pleased to see the progress made as Pawnee approaches the opening of its Manhattan center.
"I'm very pleased that it now holds nine and I think originally we were thinking six. So I think we're looking at capacity issues. I think it's going to save the state and the community a lot of money by providing the short-term care they need instead of having them to continue to regress and have hospitalization," Hawk said.
Approximately 30 legislators including members of the Ways and Means and Budget committees were part of the tour. Information they gathered will help with potential legislation in 2020. Sen. Hawk says that likely includes more of a push for Medicaid expansion.
"I'm optimistic that because we've seen all of these needs that occurred around the state, I think the legislature got the message very clearly that we need to pony up some more money if we're going to be able to pay for the staff and have the facilities actually save us costs from having to send people to the hospital or prison," he said.
Pawnee Mental Health Executive Director Robbin Cole traveled with the contingency from Salina to Manhattan Wednesday.
"It was wonderful to be able to hear them talk about the impressions they had of their three-day tour of Kansas and to hear that they're very much concerned about mental health in Kansas. They consider it a priority to know what our needs are so they can address them," Cole said.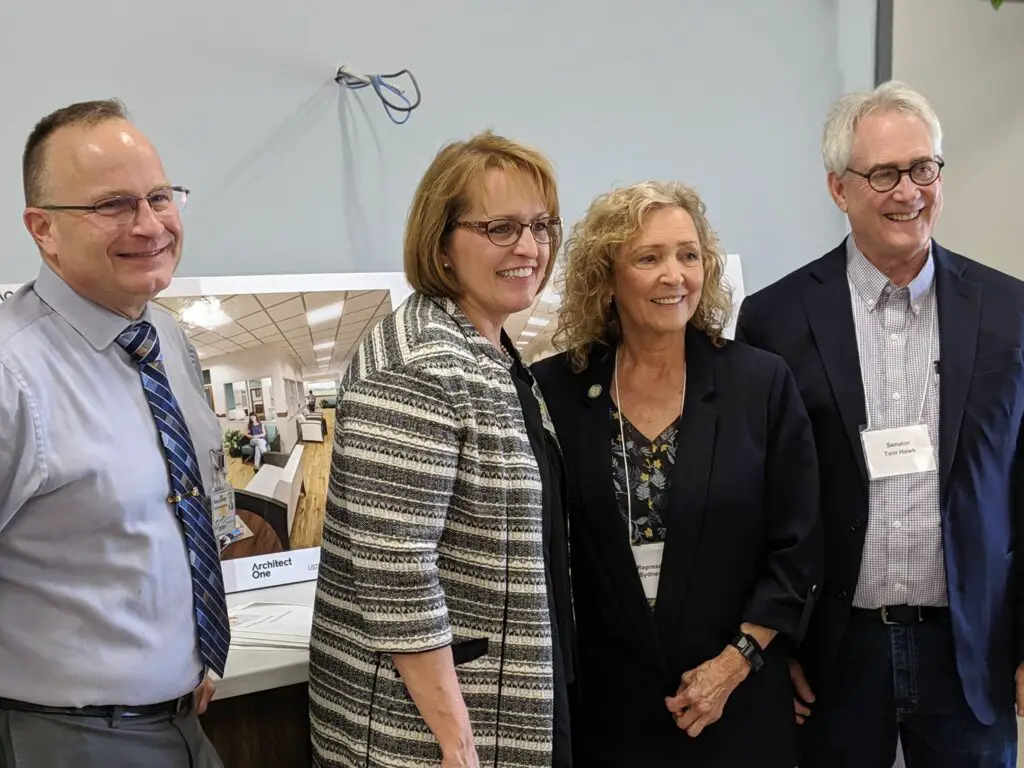 Cole says she's optimistic that lawmakers have turned the corner into addressing mental health issues.
"I'm delighted that we were their last stop. I think that makes it very memorable for them that Pawnee Mental Health's Crisis Stabilization Center was sort of the last thing on their mind," Cole said.
Crisis Stabilization Center Manager Bruce Johnson says having the nine-bed facility takes the burden off the state from having to fund state-centralized hospitals going forward.
"We've shown that every dollar they spend here, the state saves two dollars elsewhere, so it was just an economical decision to be able to do that, let alone being the right thing to do," Johnson said.