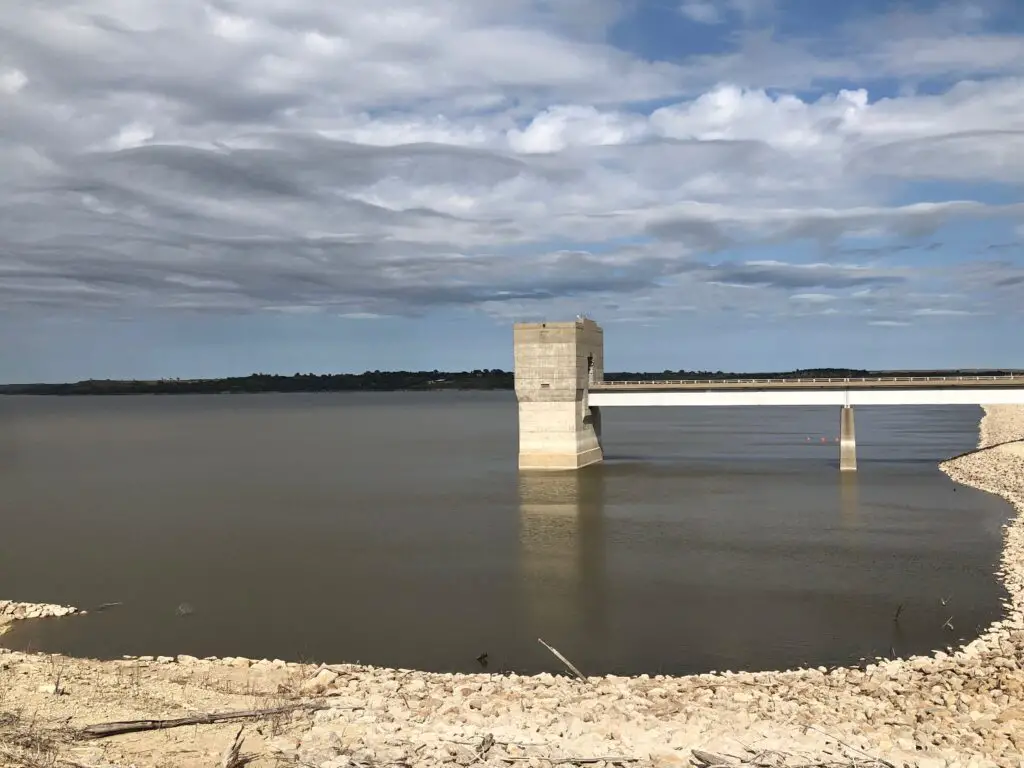 Wet weather north of Kansas has led to a temporary reduction in outflows at Tuttle Creek Lake.
U.S. Army Corps of Engineers Operations Project Manager Brian McNulty says record rainfall in South Dakota, Iowa and Nebraska earlier this month where upwards of 10 inches of rain fell, is now moving down the Missouri River. Tuttle Creek Lake which had been releasing up to 10,000 cubic feet per second at the beginning of September is now releasing the minimum 200 CFS, but McNulty tells KMAN they expect that to change shortly.
"Right now the three-day forecast has 3,000 cubic feet per second in it on Saturday and then continuing on out through the three-day forecast. As the river continues to fall, we'll increase the releases to keep that flow level at Waverly, Missouri up to the target amount," McNulty said.
Inflow at the lake is at 9,500 cubic feet per second. The lake level as of Friday morning was 1,113.62. The target for Waverly is currently 140,000 CFS. McNulty says it's been challenging to manage flood control in what's been an unusually wet year.
"The river at Waverly has actually been above flood stage since March 14 and has not been below flood stage since March 14 and probably won't be for several more weeks. Unfortunately the river is running at 150,000 (CFS). Right now there's not enough room for our water," he said.
There is still quite a bit of water yet to move downstream from areas of Montana, North Dakota and South Dakota. McNulty says there is still 8.4 million acre feet of water in lakes in the Dakotas and Montana that still has to travel down the Missouri River this fall. Lakes in the Kansas basin have about 1.8 million acre feet in storage.
"For an idea of size, Tuttle Creek at full flood pool is 2.2 million acre feet. So there's five Tuttle Creeks that still have to be moved down stream and out of the system," McNulty said.
Barring any significant rain events going forward, McNulty estimates it will be early to mid-December before all that water moves through the U.S. Army Corps of Engineers system.
Tuttle Creek Lake levels peaked in late May and early June to near capacity but have gradually decreased since that time frame. Levels have been steady around 1,110 feet for a better part of the last month. For more information on lake levels, visit tuttlecreek.info.