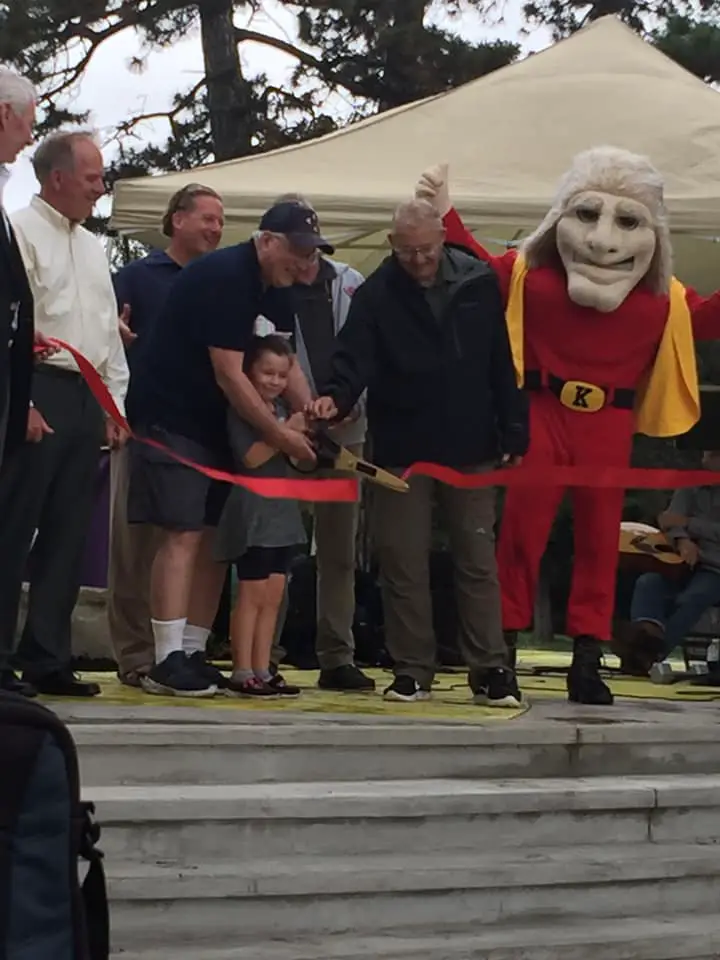 A towering figure in Manhattan has returned to prominence. On Friday, September 20 in Manhattan City Park, a reopening of the famous Johnny Kaw Statue was held. A speaker at the event was Manhattan Mayor Mike Dodson who said no tax dollars were used on the project.
The project cost nearly $300,000 and was raised by the "Friends of Johnny Kaw." The legend of Johnny Kaw was created by a K-State professor in 1955. Dodson believes that the citizens of Manhattan are lucky to have an icon like Johnny Kaw.
Former mayor Ed Klimek also spoke to the crowd about the refurbished Johnny Kaw statue
Improvements include pictures and educational plaques that give information about Johnny Kaw. The project was privately funded. Klimek says he thinks the statue gives Manhattan residents something to be proud of.
The fundraising effort was led by the Friends of Johnny Kaw.