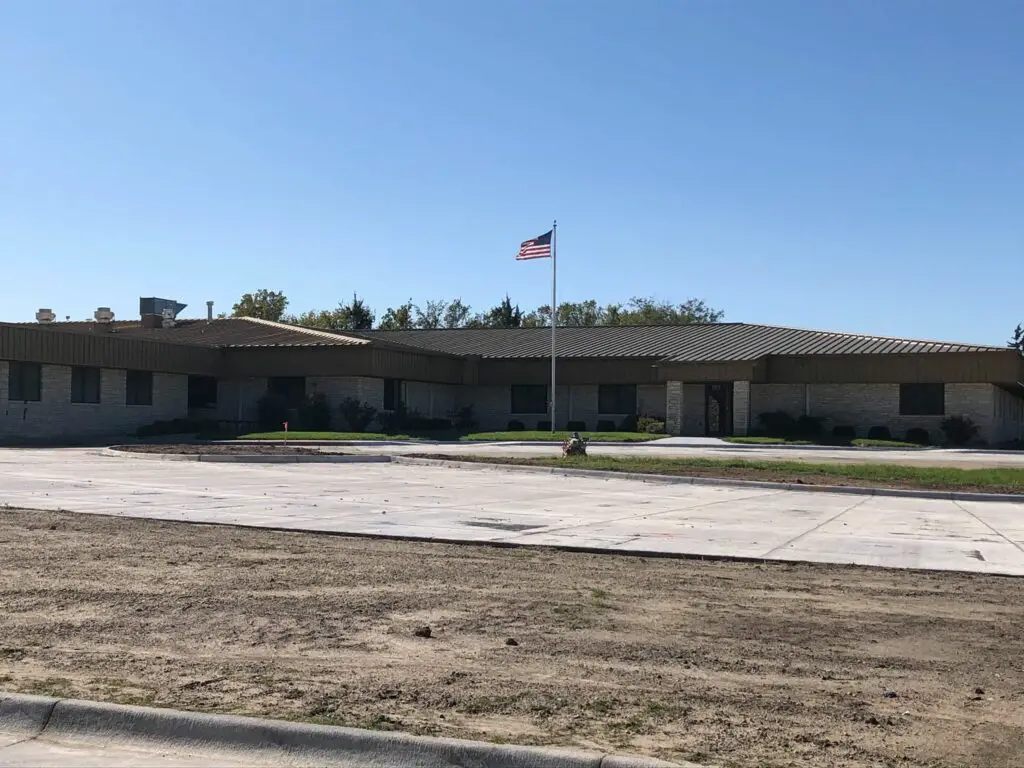 A month after announcing plans to restructure, Manhattan-based AIB International says it's planning to sell property on North Manhattan and Bakers Way.
The business isn't planning on going anywhere, in fact the company has no plans to cut any jobs, nor relocate the Manhattan headquarters it's called home for over 40 years. CEO Andre Biane says ideally they'd like to sell the property and lease back the space.
"We are looking for possible tenants and other options that would potentially include a sale and lease back of the property," Biane said.
Signage showing the sale will be posted near the end of October.
The company now only uses a portion of the training facility as the company's structure of client services has changed drastically. It's created less of a need for some of its building space where training used to occur more frequently says AIB Vice President of Marketing and Product Development Katie Mayes.
"Our clients and customers are telling us to bring that (training) to them now and customize it to their facilities and to the specific needs at their locations. So with that we aren't using a lot of that facility now," she said.
The company is experiencing growth in international markets including the Asia-Pacific region and China. That may not translate into more growth in Manhattan specifically, but Biane says the company overall is doing well.
"Most of our business, like 99 percent of it is with clients who are outside of this (Manhattan) metro area. Yes we are going to expand, but I see that as actually bringing more clients into our portfolio," he said.
Even though the property at 1213 Bakers Way will be up for sale, the company stresses it is not relocating the headquarters, nor will it have any impact on its roughly 80 employees. CEO Andre Biane says the business is growing, primarily in it international reach. He says that does not take away from the company's focus on its Manhattan headquarters.
"We are committed to the community, in fact we are one of the sponsors of the Manhattan marathon coming up in November. Just because of our change of our approach to our clientele, we're not walking away from our support in the Manhattan community," Biane said.