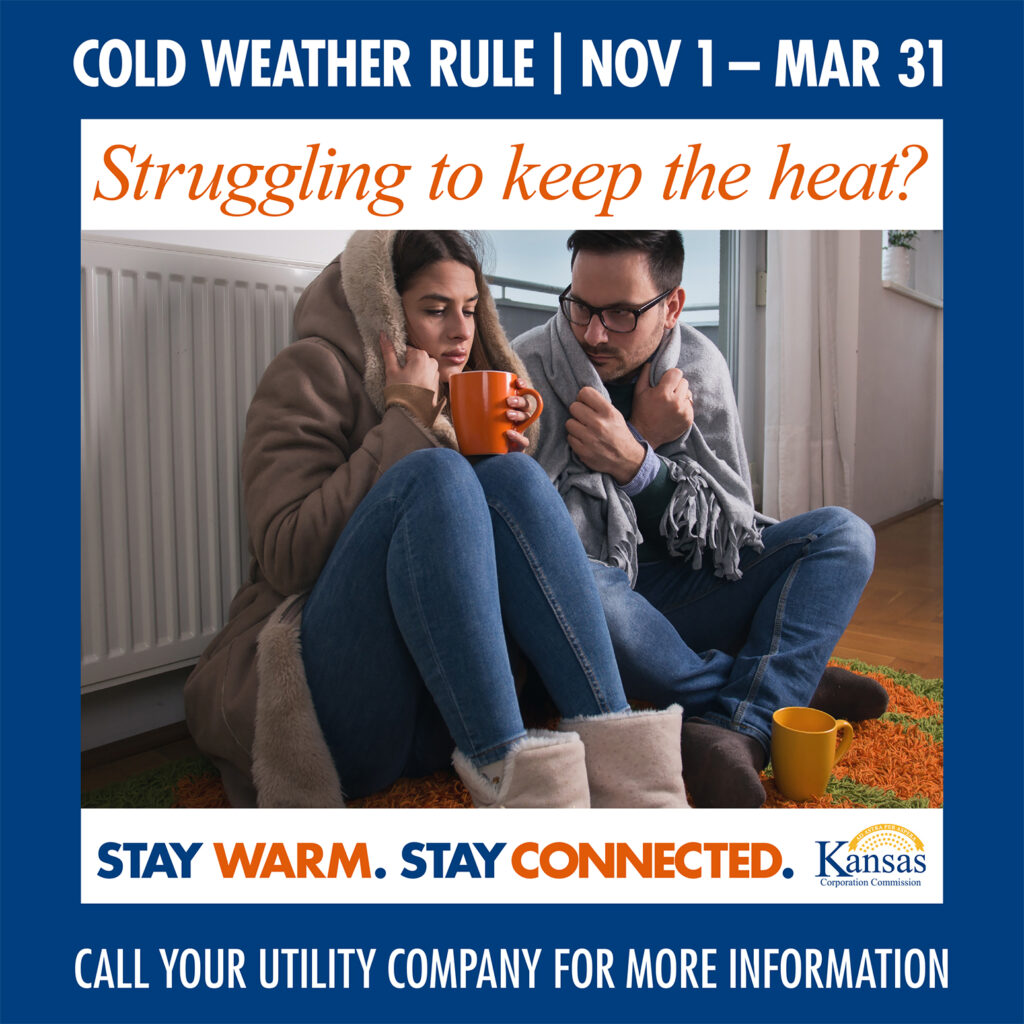 The Cold Weather Rule officially takes effect on Friday, Nov. 1, and the Kansas Corporation Commission encourages those behind on utility payments to make arrangements as soon as possible.
First enacted in 1983, the Cold Weather Rule is in place in Kansas through the colder months to prevent utility companies from disconnecting a customer's natural gas or electric service during periods of extreme cold. Those companies are prohibited from disconnecting service when temperatures are forecast to be at or below 35 degrees within the following 48-hour period.
The Cold Weather Rule also requires utility companies to offer a 12-month payment plan to allow customers to maintain or re-establish service. Any residential customer with a past due balance qualifies for payment arrangements. It's important to note that the burden falls on the customer to contact their gas or electric company to avoid such a disconnection and related restart fees.
Utilities also must send written notice 10 days prior to disconnection and also call the day before to alert customers.
The Cold Weather Rule remains in place through March 31. For more information contact the Kansas Corporation Commission at 800-662-0027 or contact your utility.