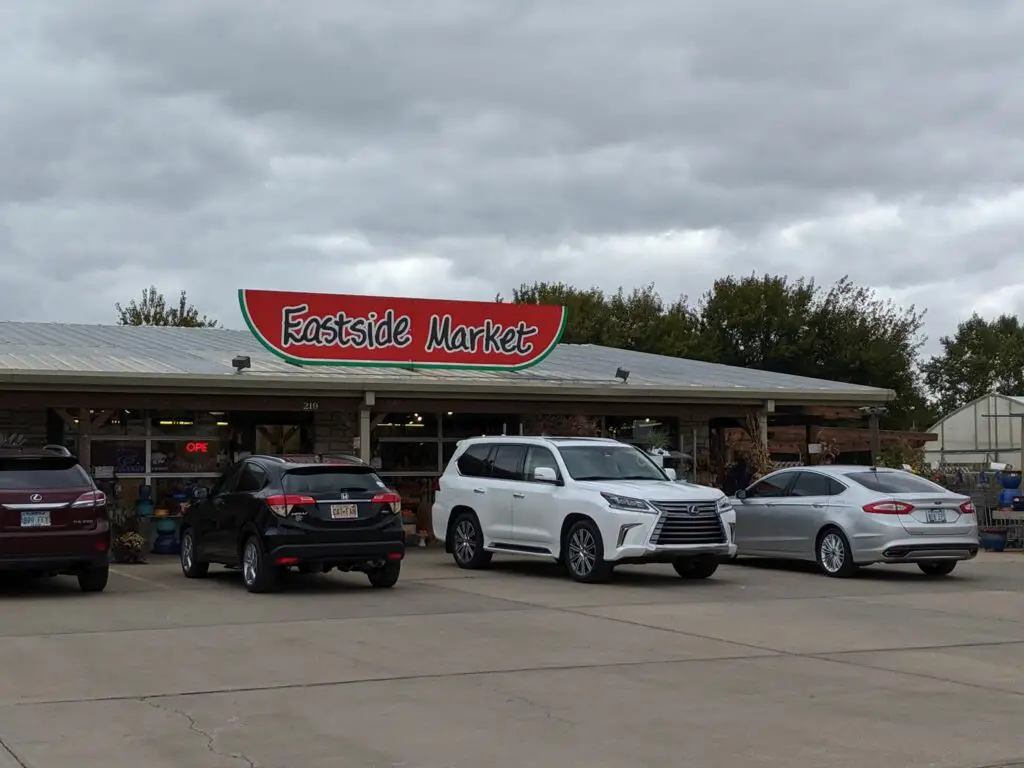 After 43 years operating the Eastside and Westside Markets in Manhattan, business owner Terry Olson has announced she's retiring.
Olson says many factors have led to the decision, but primarily due to the east location's property owners' desire to sell the property at Eastside Market and the increasing challenge of buying and transporting products as a small retailer.
"It's terribly bittersweet because I'm very bonded to my employees and their hearts and hard work have been in it as much as mine," she told KMAN Monday. "It came as a terrible shock to them because I had always said I wanted to drop over dead at the markets. It came to me that it's time."
The business will officially shut its doors around Nov. 23, depending on when they sell out their inventory. Olson says this allows ample time for their customers to use any coupons or gift cards before they go out of business. She adds while it's a sad time for the business, it opens up new opportunities for her going forward, including spending more time with her family.
"I really want to travel more without trying to manage the markets remotely because I'm such a micro-manager that I could never get the market out of my head if I was traveling," she said.
Olson says she only had one remaining 2-year lease extension remaining and would've had to renew by the end of October and ultimately decided against it.
"I just felt like I wanted to go out on a high note. Last year was our most successful year and this year was looking like it might even exceed that, of course without the Christmas season that won't happen," she said.
Olson says she believes the Eastside market location will be easier to sell if its vacant. As for the future of the property, she's not sure what will happen with it. That is up to the Kuhn family that owns it.
Eastside Market began in a wooden shack in the 1940s by Edith and Bill Bush of St. George. Olson purchased it from the McKeeman family in 1976. She's owned and operated it and the Westside Market since 1979.
She thanked her loyal customer base and farmers and vendors for all their support.