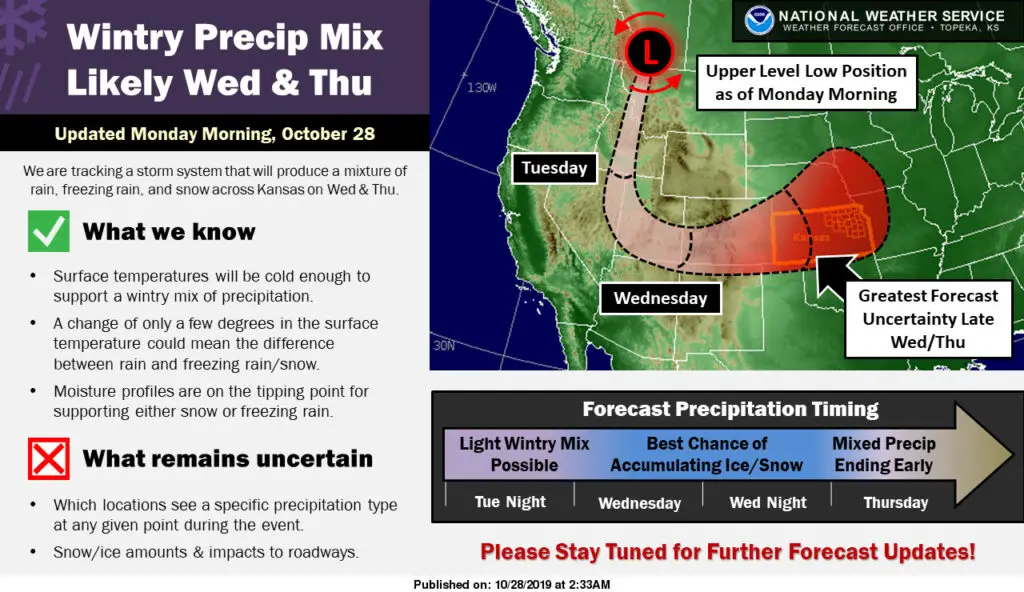 Ready or not, winter weather appears to be returning to the Manhattan area this week.
A rain-snow mix is possible after sunset Monday, although little to no snow accumulation is expected. Minimal impacts are expected, though it could create some isolated slick spots on roadways, especially on elevated surfaces such as bridges. Temperatures will dip into the 20s.
A second system could produce even more hazards Tuesday night into Thursday, including the potential for a mixture of rain, snow and possibly freezing rain. Timing of the system and potential hazards remain uncertain. There may be multiple transition periods between snow, freezing rain and rain as temperatures hover near the freezing mark through midweek.
The National Weather Service says it's one of the earlier potential snowfalls on record, though not as early as last year's first snow on Oct. 14.