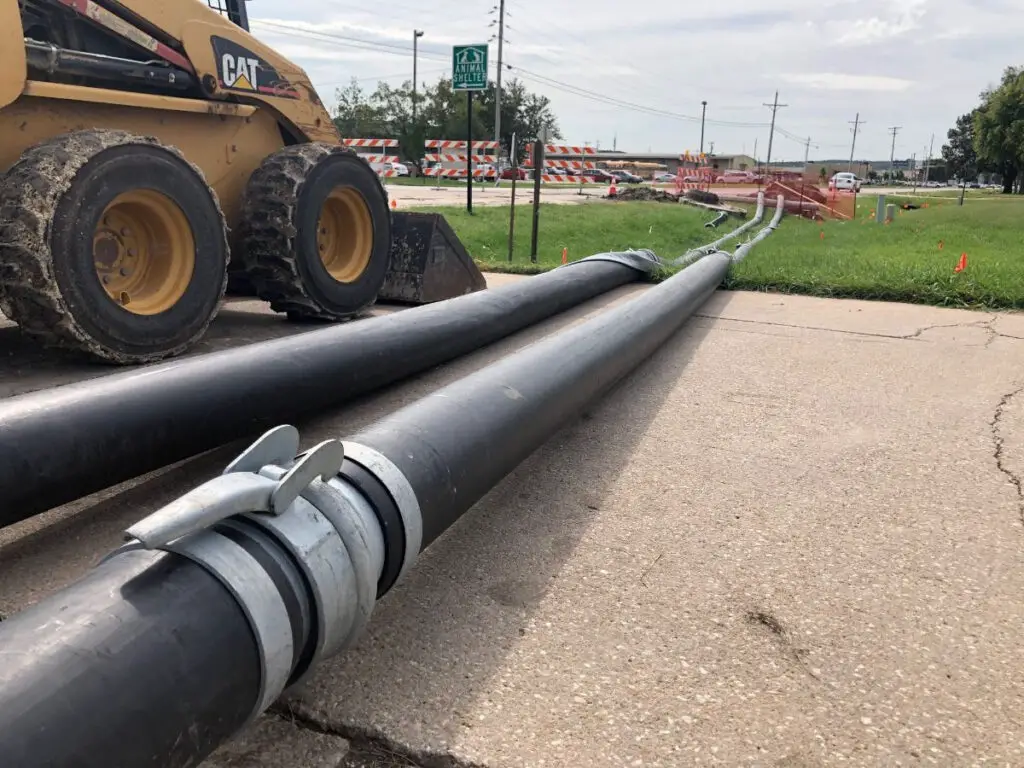 Manhattan city officials updated the public Tuesday on a number of road construction projects currently in the works.
The city has made significant progress on the two Hayes Drive sinkholes that developed late this summer and have hindered traffic. Assistant Public Works Director Randy DeWitt tells KMAN the repair at the Hayes/Levee Drive site is completed with pavement work beginning soon.
"We're hoping we can get started on pouring that back this week and in anticipation it would maybe be open to traffic next week," DeWitt said.
Site grading and clean up are happening now and the city anticipates north and southbound traffic along Hayes could reopen in 2 to 3 weeks, weather permitting. As for the other sinkhole near Walmart along Bluemont Ave., the de-watering wells have been installed to make the area safe for digging. New underground infrastructure is required.
"That's going to include a new sanitary sewer main in lieu of what's actually there. That's why it's taking longer, because we're planning an actual replacement of the main by installing a parallel main," Dewitt said.
Subcontractors had to wait to transfer some of the de-watering equipment due to work going on at both sinkhole sites. They have now started digging at the Bluemont site.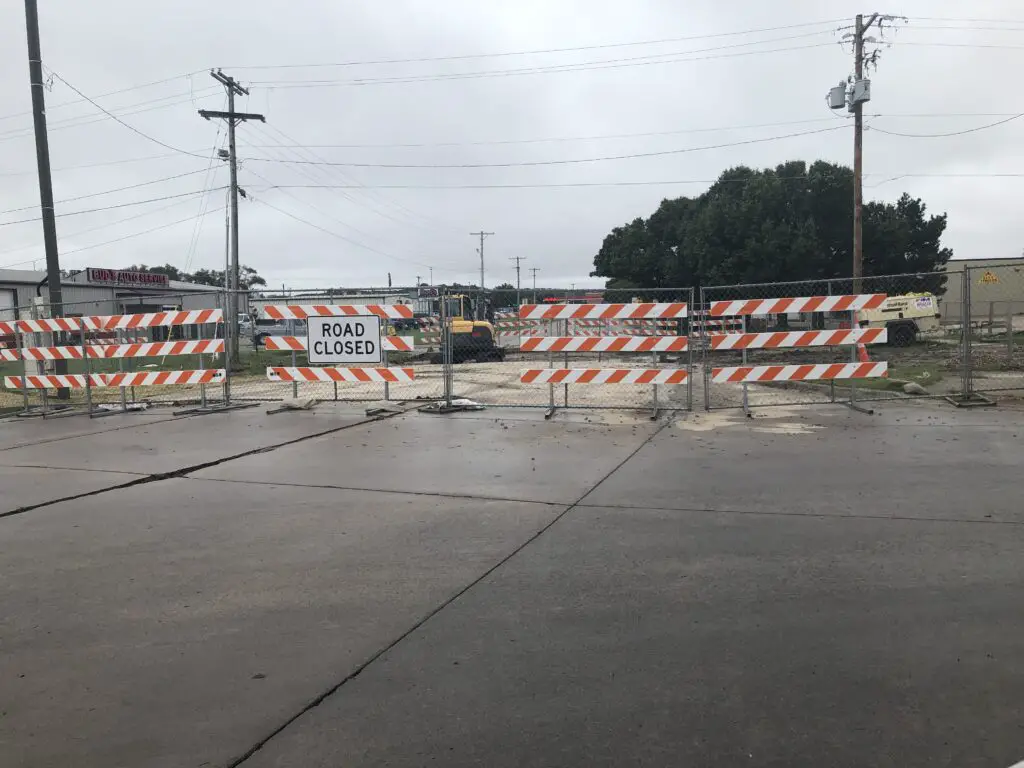 "Hopefully it will go pretty quickly. Ideally we'd have the repairs done and start restoring the site around Thanksgiving to get out of Walmart's hair before the busy shopping season," DeWitt added.
After that, asphalt repairs will begin with the roadway anticipated for reopening in another 60 days, meaning it could be late January that the intersection reopens to thru traffic. DeWitt says Public Works is also getting some quotes on potentially doing a rehabilitation project downstream of the sinkhole site to rehabilitate some other mains that are showing signs of potential failure in the future.
New project to impact traffic at Kimball and Tuttle Creek Blvd.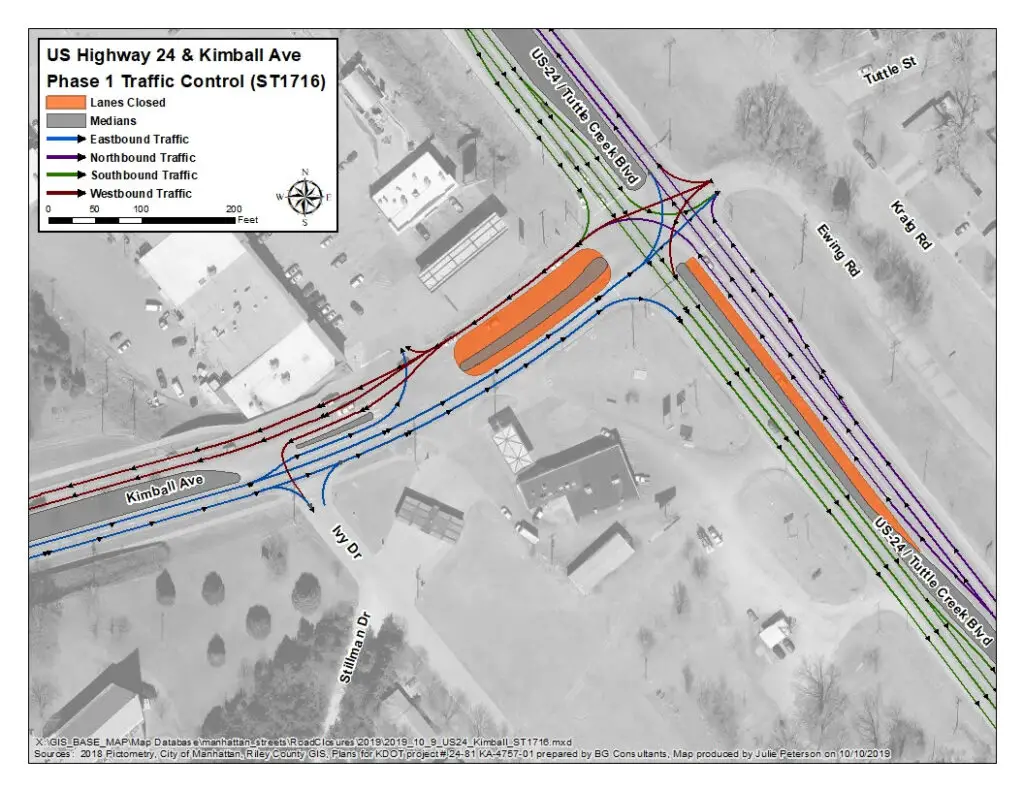 Elsewhere, another project will begin before the end of October at the busy intersection of Kimball Ave. and Tuttle Creek Blvd. Engineering project coordinator Ken Hays tells KMAN work is being funded and managed by the Kansas Department of Transportation to improve traffic flow.
"The intent is to add double right turn lanes from eastbound Kimball Ave. onto southbound Tuttle Creek Blvd. that includes upgrading signals as well as to add pedestrian crossings," Hays said.
The project will begin Oct. 28 and is a 75-day working project. Weather permitting it could be done as early as February but will likely be finished closer to the start of spring. Access from Ewing Ave. to the nearby shopping center will be improved.
"We're trying to allow a little better access from those neighborhoods over across Tuttle Creek Blvd. into the Blue Hills Shopping Center," Hays said.
Meanwhile, just west of there, improvements along North Manhattan Ave. remain slow going. The city says several active springs caused by persistent wet weather have hindered progress. Next week more under-drains and blanket drains will be installed to help mitigate the problem. It's likely now that the road will reopen in early-to-mid-November.