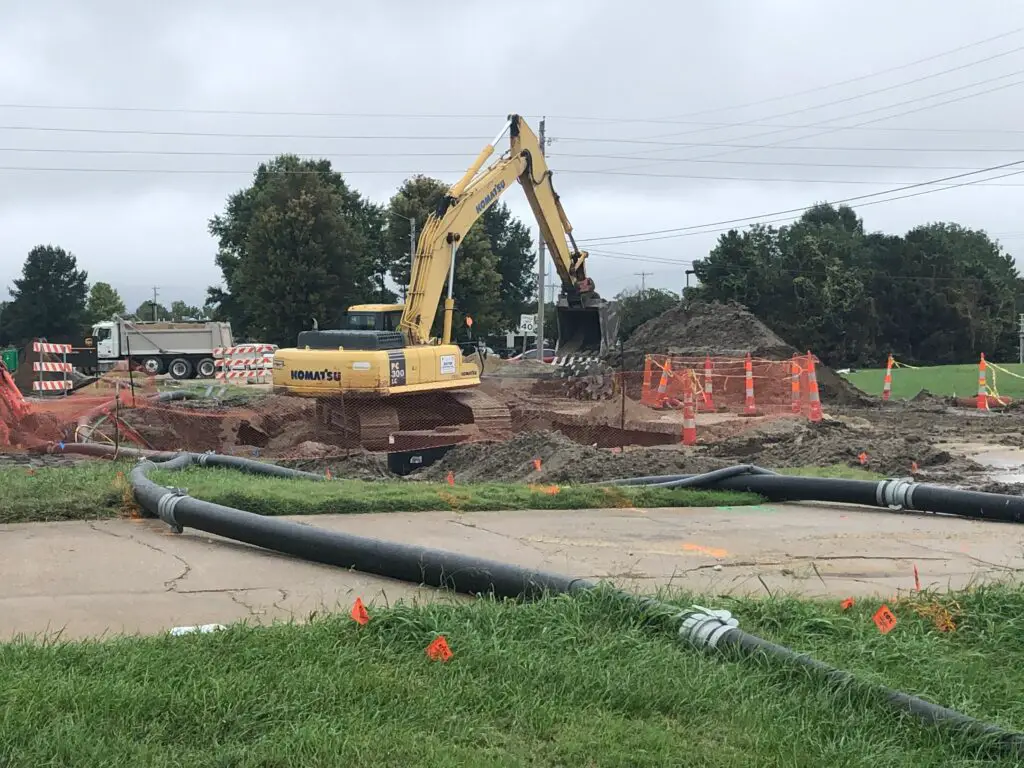 City of Manhattan officials continue work along Hayes Drive where two sinkholes developed less than a mile from each other in August.
On KMAN's In Focus Tuesday, Manhattan City Manager Ron Fehr spoke about the magnitude of the sinkhole that exists on Hayes north of Levee Drive. He says bypass pumping and de-watering continues at that location.
"One of our challenges is that our water tables are still very high. This is a big 36-inch sanitary sewer trunk line that is fairly deep and so you can imagine we have to pump the water table down to get to the places to even make the repairs," Fehr said.
The other sinkhole is south of the Hayes and Bluemont Ave. intersection, across from Walmart. The City of Manhattan has asked Pottawatomie County to declare a disaster declaration for that area and says funding should be available for the sinkhole near Bluemont, though Fehr admits its unclear if both will qualify.
"We should be able to get some of that back just because it did happen during a declaration period. The northern one happened a little later, so there is some question whether or not that one might be covered. That was also when some high winds in Lyon County and other rain damage and whether or not there was enough state damage to extend that declaration, but I know the state's trying to do that for us," he said.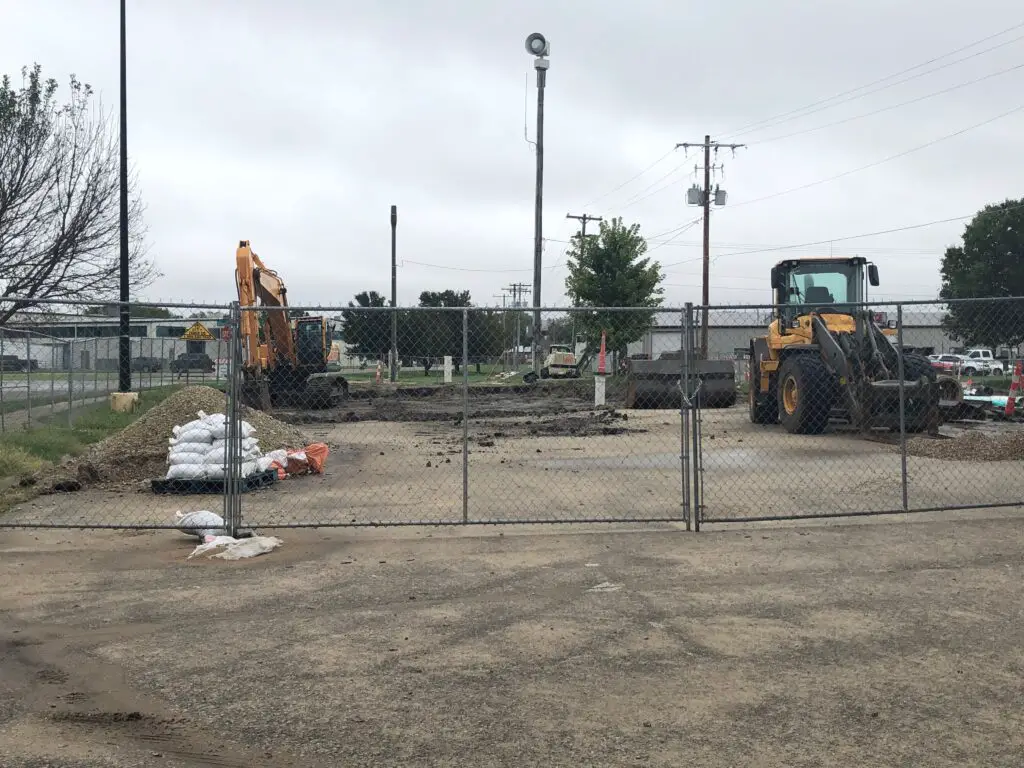 An item on Tuesday's city commission meeting consent agenda asked for approval for financing for repairs on both sinkholes, which Fehr estimates will cost roughly $1 million total. Crews working on the two sinkholes have encountered some challenges with the shifting of some of the pipes underground.
"When you have all this underground infrastructure that's flooded with groundwater, it's designed to take a lot of that. As that fluctuates up and down, it causes the pipes to move and you'll begin to get some failures. Once that goes, it starts taking other things with it," Fehr said.
Mayor Mike Dodson says a lot of the land in southeast Manhattan 20 to 30 feet underground is not all that solid, due it being old-time river bottom.
"As Ron said, when the water comes in and comes out it's got an impact way down. That's why the sinkholes happen," Dodson said.
The sinkhole near Hayes Dr. and Bluemont Ave. developed in early August, while the second sinkhole near Levee Drive developed as a result of heavy rains and flooding on Aug. 30, where some 4 to 5 inches of rain fell that morning. There is no timetable as to when the repairs will be completed.