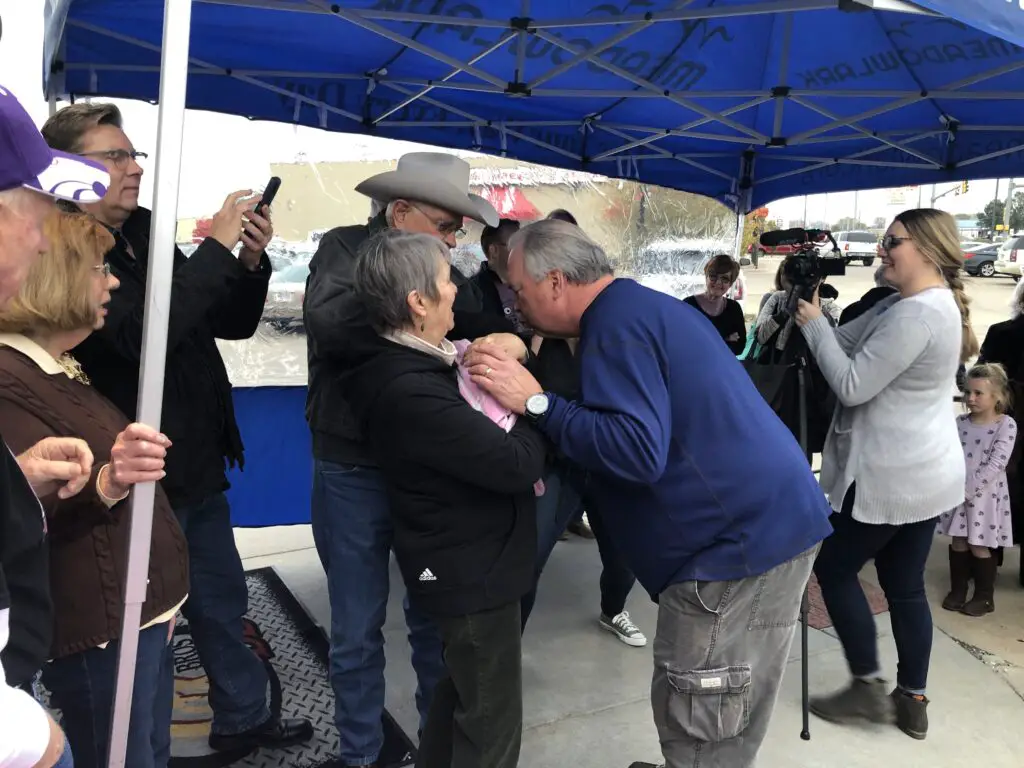 A hog-wild event raised money for a good cause Thursday.
Guests lined up for a hog roast lunch and dinner buffet at Cox Brothers BBQ – part of the Hogtoberfest celebration – to benefit the Meadowlark Foundation's Good Samaritan fund. Among the activities was a hog kissing contest, featuring five of the top money earners. Attorney Jim Morrison raised the most funds, but was unable to attend to kiss the hog, so Cox Brothers BBQ co-owner Bud Cox stepped in for him.
The top five earners were selected from the Manhattan Mercury's readers' choice awards. Together they generated nearly $3,400 for the fund. Meadowlark Foundation Development Director Becky Fitzgerald explains how the fund helps residents of the nursing home.
Cox said Thursday was another successful event for the two entities.
Fitzgerald says not only do they raise money for Meadowlark services, but it also provides a platform to spread awareness of their services.
Meadowlark provides $1.7 million in charitable care annually.