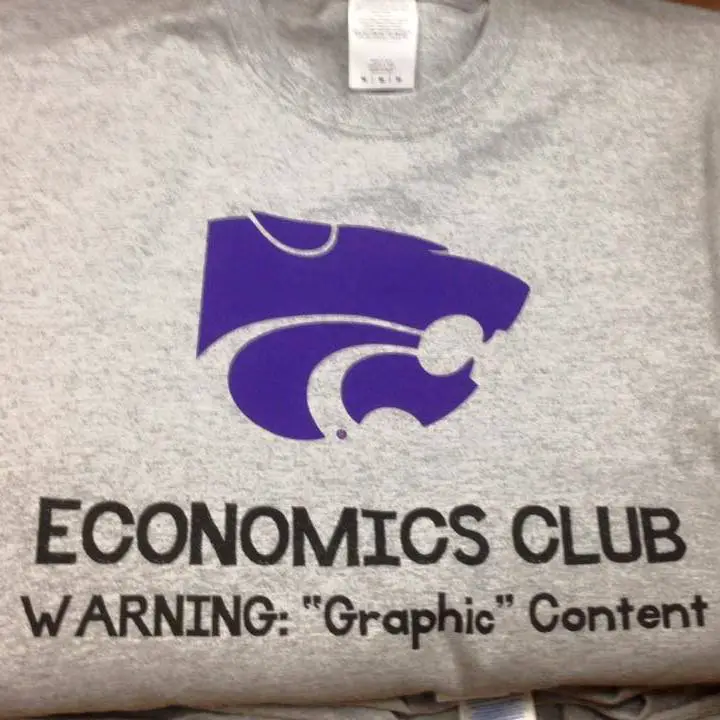 Data collected by Kansas State University's Economics Club shows the cost of living for an average K-State student has remained nearly unchanged in the past year.
The 2019 Student Price Index (SPI), increased by 0.4 percent from 2018, compared to the national Consumer Price Index, which was substantially more than the SPI, at a rate of 1.7 percent from 2018 before seasonal adjustment. The Student Price Index is calculated based on prices collected on a bundle of goods a typical K-State student purchases compared to the previous year's prices.
Junior Economics major and VP of the K-State Economics Club Brock O'Brien says the biggest surprise was in gas prices which were down by nearly 10 percent versus last year.
"The week that we collected prices was the same week as the Syrian oil crisis, so gas prices actually jumped while we were collecting data, but they were still lower than they were last year," O'Brien said.
While gas prices fell, the price of pizza and beer were up sharply according to the data. Beer prices in Aggieville reportedly climbed 8.9 percent. Pizza prices increased 18.2 percent. Other categories were relatively flat in comparison to 2018.
Changes in the SPI are largely driven by the cost housing and tuition, which make up 68 percent of the value of the SPI Index. Faculty Advisor Dan Kuester says many goods didn't have an enormous change which is a bit unusual.
"The story is that there's maybe less of a story than usual in terms of some dynamic change that really students need to pay attention to. It's more that things are really pretty consistent and generally we would expect the community and our students to benefit from that," Kuester said.
Since the economics club began collecting data in September 2002, the student price index has increased by approximately 130 percent. Data is collected consistently on the third week of September. O'Brien explains how data is collected.
"We started with some of the necessities like groceries and things like that, then moved on to required textbooks and we've included gas prices and then some things college students choose to buy, we've looked at pizza and beer from bars in Aggieville," O'Brien said.
The 0.4 percent increase in the SPI and the 1.7 percent CPI increase was drastically less than the 2018 figures which saw the SPI increase by 3.5 percent while the CPI rose 2.3 percent. The SPI indicates a significant difference in pricing behavior from the national average for consumers.
"A little bit of inflation is kind of like grease for the tires or for the bike – it keeps it operating efficiently. Most economists would consider a little mild inflation more positive than negative," Kuester said.
A breakdown of each section of the SPI is as follows: 
Gasoline                    -7.4 percent 
Groceries                  +  1.5 percent 
Tuition                     unchanged 
Beer                         + 8.9 percent 
Pizza                       +18.2 percent 
Non-Greek housing     -4.8 percent 
Greek housing          +0.0 percent (not unchanged; up $3 on average) 
Textbooks                +2.0 percent 
Movies                     unchanged 
ICAT                        unchanged 
Internet                     unchanged