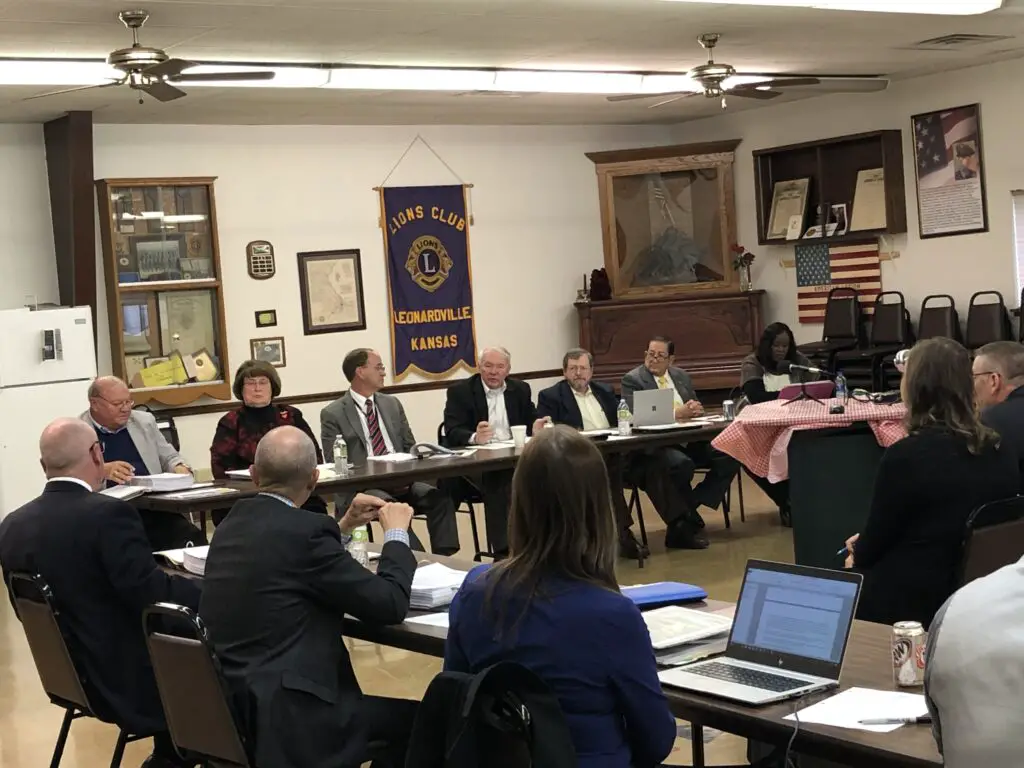 LEONARDVILLE – End of year expenditures in the Riley County Police Department's unused personnel fund are estimated to be around $924,000.
At Monday's Riley County Law Board meeting, command staff presented for over an hour to the Law Board about potential large expenditures that could be addressed utilizing those funds, which effect 2021 carry over. (Find the complete list here: RCPD 2019 End of Year Funding Proposals)
Among the critical or mandatory items presented were necessary upgrades for the P25 radio project. Capt. Erin Friedline says for the past two years RCPD has put away an estimated $200,000 per year from those funds and currently have banked $400,000. She estimates needing to double that balance to be able to equip the entire RCPD staff with radios.
"We're obligated at $1 million so that gives us a cushion to buy our extra radios and have those spares when ours go into service, but in the mean time with us sitting at $400,000 that doesn't even get us the bare bones minimum with where the project appears it's going to be in 2020," Friedline said.
In addition, the IT reserve fund was noted earlier this year for being well underfunded through 2022. Friedline spoke about setting aside $185,000 for it to help offset some of the costs moving forward in that account.
"To at least plant that seed and get that account rolling so that we can start building up that reserve when we need it and actually have the money in there to spend it in those peak years coming up," she said.
Lt. Brad Jager says they also are requesting $70,000 for the tactical team to upgrade body armor and communications equipment. A major portion of that would be outfitting officers with a new model ballistic vest. The current models were purchased in 2012 and the five-year manufacturer's warranty has expired.
"You're looking at about $3,000 per vest – or about $36,000 to equip our 12 members for those vests," Jager said.
Additionally, $20,000 was requested to upgrade digital forensics detective training and software.
Capt. Josh Kyle presented on discretionary items the staff would like to see going forward. These wouldn't necessarily any major critical needs, but instead potential areas where the department could improve in different areas. Among those would be in RCPD's community engagement efforts.
Kyle says for the past 10 years, RCPD has been heavily involved serving food at multiple community events, most notably during Juneteenth when they serve up barbecue ribs. His proposal to the Law Board Monday was to use $30,000 in the unused personnel funds toward the purchase of a mobile barbecue grill/smoker.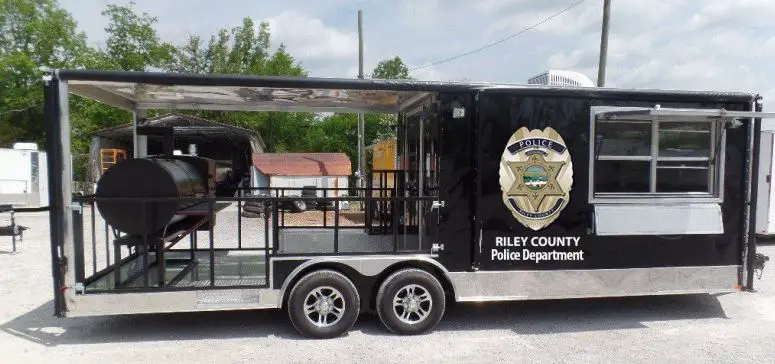 "We're talking about purchasing a trailer that will allow us to do everything we need to do from food safety to food service, large and small community events to grill food, barbecue and smoke food all in one place," Kyle said.
RCPD estimates it serves over 5,000 people at 11 community events each year, including five events annually where food is involved. Director Dennis Butler said he was hesitant at first but says it creates opportunities to aid in RCPD's mission to serve the community and also in recruiting.
"What do we have in common? That's what we should be looking for instead of always pointing out our differences. We all have to eat and if we're trying to reach out to our community and trying to recruit, this is a way where we have something in common and can break down barriers, and people don't even realize they're breaking down barriers," Butler said.
Other requests in discretionary items included $75,000 for accounts payable and contracts and $65,000 for vehicle purchases. RCPD is currently looking to replace two of its aging vehicles. Capt. Kyle spoke about adding funds to help replace two RCPD vehicles including a 2003 SUV that's been listed as a priority for needing immediate consideration. The options would be spending $40,000 on a used vehicle, $43,000 on a new vehicle under state contract or $40,000 vehicle locally.
"I don't think I'd want to take it around the block," said Law Board member Craig Beardsley. "From my standpoint, I'd say what fits your needs the best is what we should consider."
Law board member Linda Morse said she opposed upgrading the SUV until next year's budget. The other vehicle requested for upgrade was a 2010 Toyota Corolla from KHP which would save $5,000 versus purchasing a new vehicle.
No action was taken on expenditures. The Law Board plans to review this list again in November.