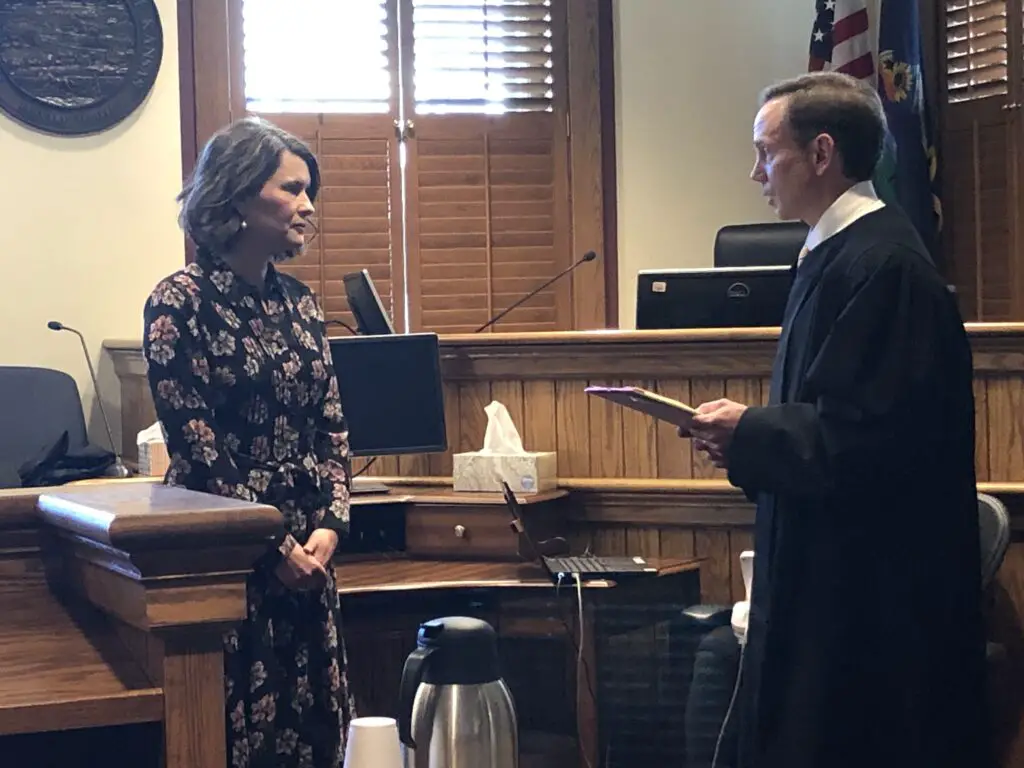 History was made Friday in the 21st Judicial District, as Kendra Lewison became the first woman sworn in as a judge in that district. She'll serve as the Division II judge moving forward.
Surrounded by colleagues, friends and family Friday afternoon, Lewison was officially sworn in by Riley County Chief Justice Grant Bannister. Lewison's name was selected by Gov. Laura Kelly in September from four finalists to succeed long time Division II Chief Justice Meryl Wilson, who retired in June.
Most recently Lewison had served as the Assistant Riley County Attorney, working in the office for the past 10 years. She spoke about what she plans to bring to the bench.
"Patience and compassion and professionalism and to do my best to carry out my duties in a way that is going to make the people of Riley and Clay counties proud," she said.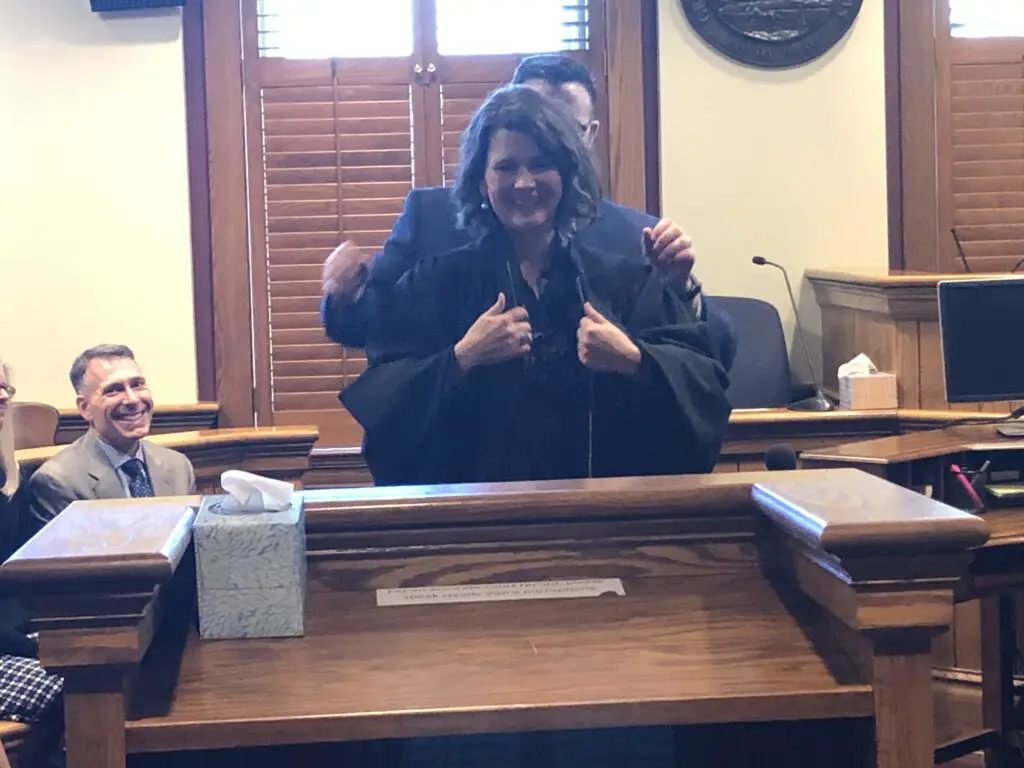 This was the third time Lewison had applied for a judgeship, something she had been encouraged to do by her colleagues in the Riley County Attorney's office. One of those colleagues, Senior Deputy Riley County Attorney Barry Disney praised Lewison's ability to carry out the duties as a judge.
"If god forbid one of my children were the victim of crime, I would want Judge Lewison on the bench. On the other hand if my child committed a crime, I would still want Judge Lewison on the bench," Disney told a packed courtroom Friday.
Lewison's portrait can be seen on the east wall of courtroom 202, near some of the portraits of past Riley County judges who've served in the past. Lewison spoke about the emotions she went through when her portrait was brought Thursday to hang on the courtroom wall.
"I want people to come in the courtroom and look around and think that they can do it too. They can be whatever they want to be and the young women of the community should have the opportunity to look on the wall and see the judges that have preceded and know that both men and women have had the opportunity," she said.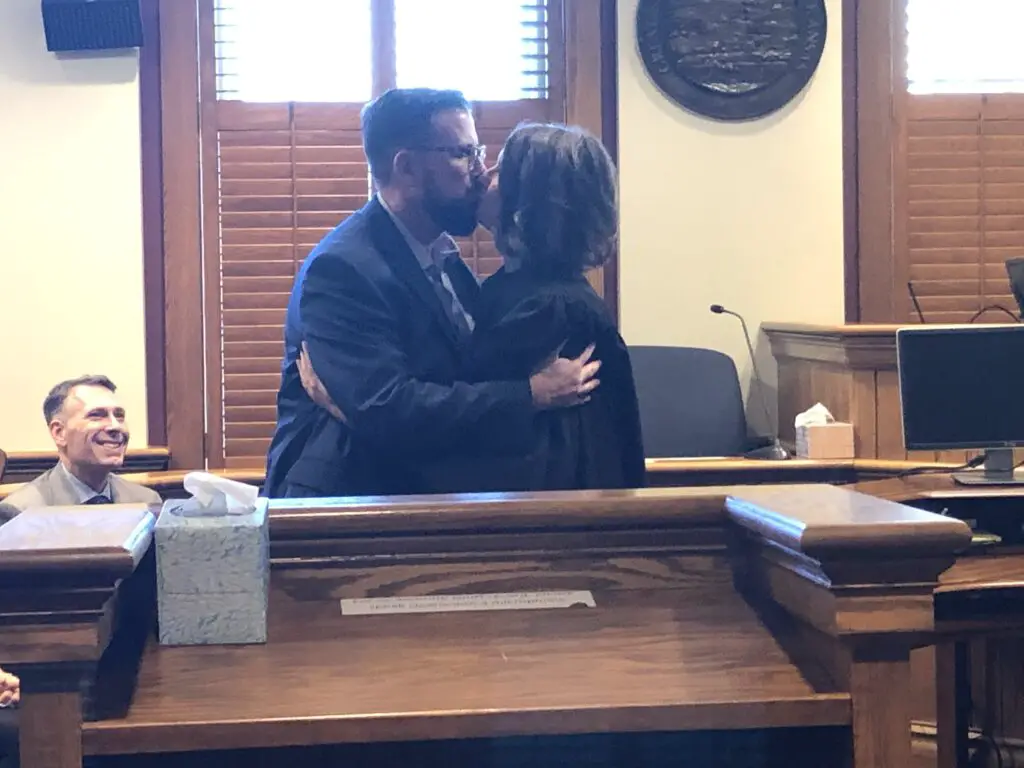 Lewison is a Manhattan native, a 1992 graduate of Kansas State University and 1995 graduate of the University of Kansas School of Law. After graduating from law school, she worked at Kansas Legal Services doing a variety of different cases with an emphasis in domestic and landlord-tenant issues. She also spent time in the Johnson County Attorney's office and with Kansas City area law firm Shook, Hardy & Bacon before returning to Manhattan with her husband Mac, an instructor at Kansas State University in the College of Business Administration. The Lewisons have two children.
After serving one year in office, Lewison will stand for a retention vote in the 2020 general election to remain in the position. If retained, she will serve a four-year term.