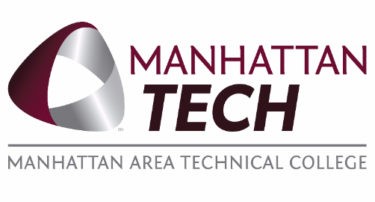 Manhattan Area Technical College has cleared the first step toward expansion.
The college's board of directors at a Wednesday meeting voted 7-0 in favor of a motion to authorize President Jim Genandt to negotiate for property acquisition in Wamego to establish the college's first off-campus center in the community. Genandt spoke on KMAN's In Focus Wednesday prior to the meeting, about the potential impact it would have on MATC.
Genandt says MATC had the largest percentage head count enrollment increase in Kansas from last fall at 16.3 percent, not surprising due to the small size of enrollment at the college. But he says a potential Wamego facility would only add to their services and extend their reach into Pottawatomie and Wabaunsee counties.
It's unclear where a potential Wamego facility might be located. Genandt tells KMAN they'll begin negotiations with a goal of presenting to the Wamego City Commission once a tentative agreement can be reached.
Genandt says MATC has more requests and demand than he has capacity to fill and says he's out of room on the Manhattan campus, a good problem to have he says in a time when most 4-year universities are struggling with enrollment declines.