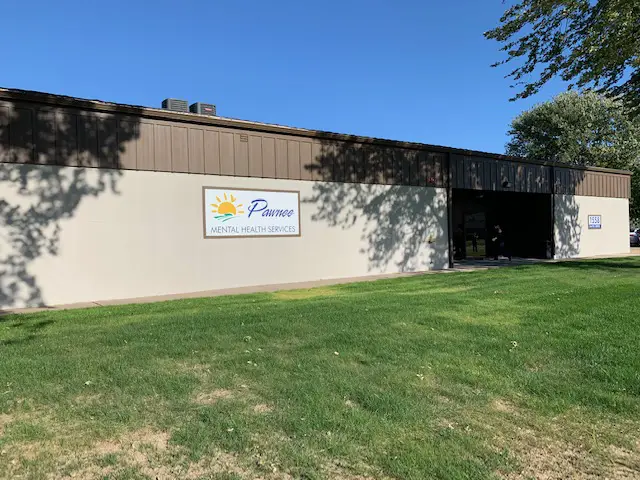 Last week, Pawnee Mental Health Services officially unveiled its new Crisis Stabilization Center.
Now the work begins on staffing the facility ahead of its Nov. 4 opening date.
"We're spending time orienting staff – especially the new ones – to Pawnee Mental Health Services and then orienting all of them to some of the things they need to know to work most effectively with those in crisis," said Pawnee Mental Health Executive Director Robbin Cole.
Kansas has specific training requirements for some of the positions within the center. Cole says part of the objective the next two weeks is ensuring those staff members are brought up to speed on those requirements. Cole says therapists, who currently work at Pawnee's Claflin Road offices will be moving to its Hayes Drive location where the Crisis Stabilization Center is located.
"So it will truly become the location for access to crisis services," Cole said.
A team of qualified mental health professionals will do initial crisis assessment services. Cole says some patients may end up being referred back to the Claflin location if it's determined they don't need a higher level of care.
"Somebody who does not want to be there won't be appropriate for that center, or someone who doesn't recognize that they need to be there and maybe need to be hospitalized at the state hospital also would not be appropriate for that center," she said.
Cole says the Crisis Stabilization Center will include crisis observation – a 23 hour service for individuals who can stabilize within 24 hours. Some may be referred directly from crisis screeners into the center for a longer period of time while others may be referred immediately to a hospital.
In addition, it was recently announced that the Goldstein Foundation is providing Pawnee Mental Health Services a $200,000 matching grant to help with start-up costs associated with the Crisis Stabilization Center. Cole says the grant helps immensely as they move forward.
"The Goldstein Foundation will match dollar for dollar all contributions to the center up to $200,000. So it's an opportunity for us to raise $400,000," she said.
That $400,000 is the exact amount Pawnee needs to finish its start-up costs. The dollar for dollar match will be awarded in $25,000 increments. Cole says some of that money is already pouring in.
"Wayne and Cindy Sloan pledged the first $25,000 to that $200,000 matching grant. We have received almost $21,000 toward the second $25,000," she said.
A third $25,000 award came in from the Kansas Health Foundation for case management services at the Crisis Stabilization Center. Unfortunately since it's for staff costs, it's not matchable under the Goldstein Foundation grant.
Cole encourages anyone wanting to donate to Pawnee Mental Health Services to contact them for more information.