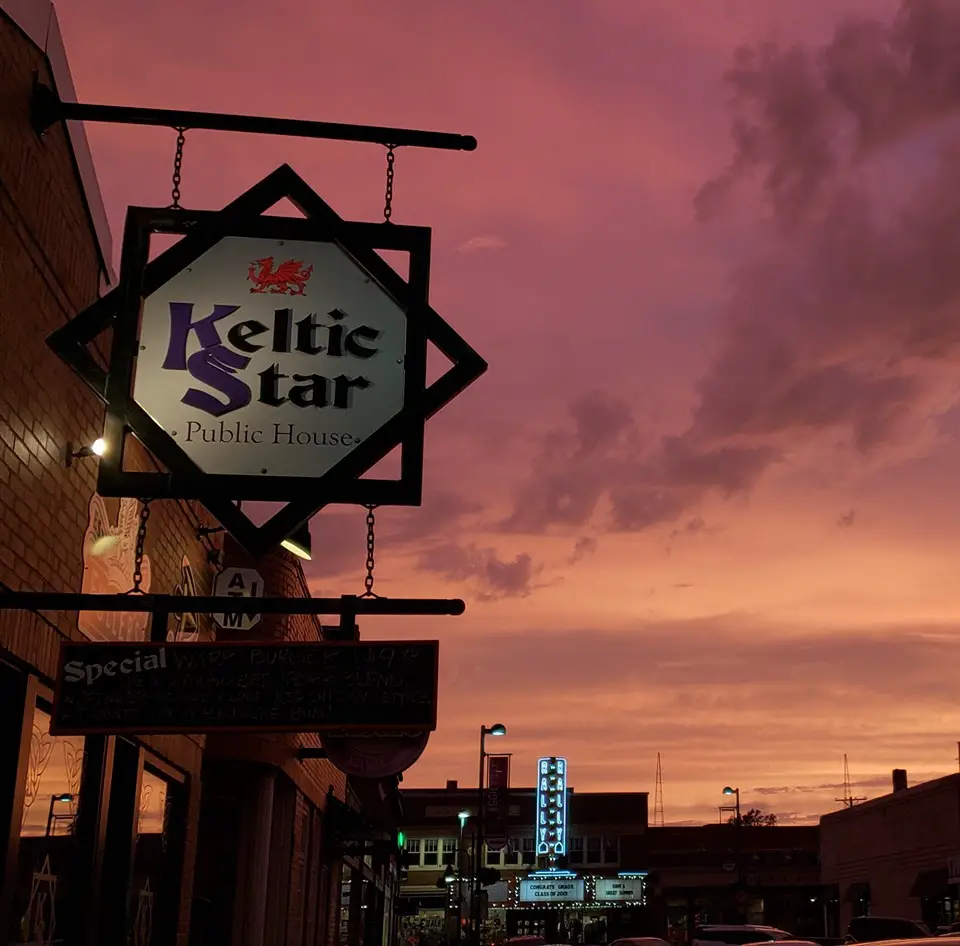 Yet another Aggieville business has shut its doors.
Keltic Star, the British themed pub and grill located in the center of the Aggieville Business District, had it's final day of business Sunday. Co-owner Shirley McCall says the decision after seven years to close was not one they took lightly.
The restaurant employed about 20 people and McCall says they were notified ahead of Sunday's closure.
McCall ran the Keltic Star with her husband Perry and son Darren. The family says they intend to sell the business and remains hopeful it will continue either as Keltic Star or under a different concept.