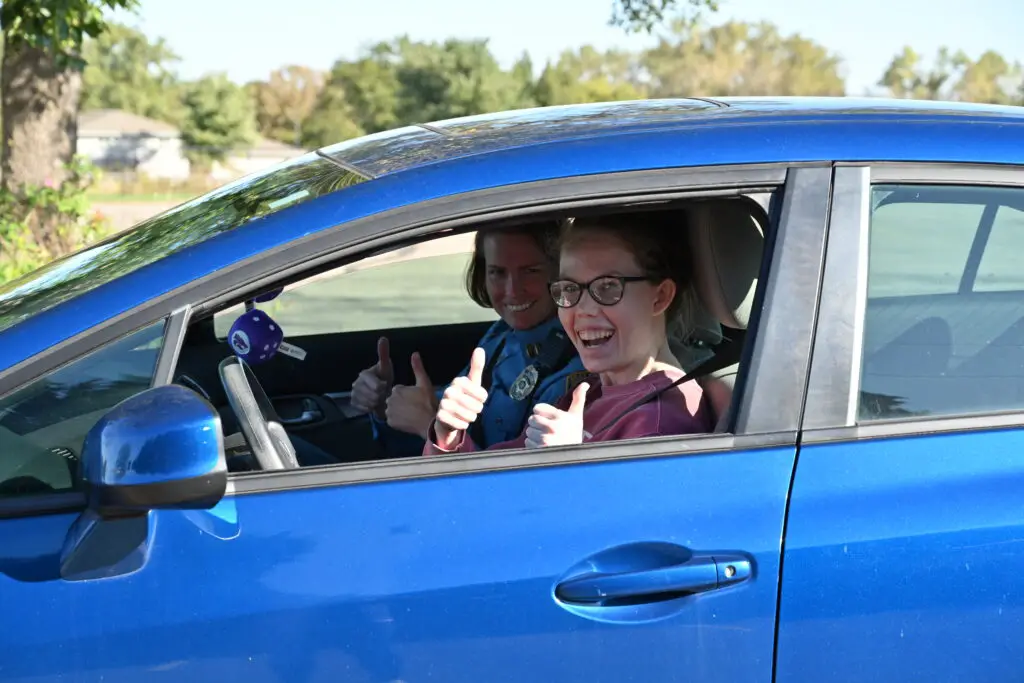 The Riley County Police Department hosted a police interaction course as a learning opportunity for autistic adults and teenagers.
The event, held at Westview Community Church Saturday morning showcased how those individuals should act in certain police situations, like traffic stops.
"I think it's good for us as individuals to learn that this is how the police respond to things and it's also helpful for the officers to learn when I see this situation and recognize these signs I can go into a different frame of reference," said participant Allison Rood.
Rood says the course also puts the officer at ease so they know how better to assess each situation. RCPD Captain Erin Freidline says both sides benefited from the training.
"I think the officers getting to do the stops and interacting with these individuals took a tremendous amount away from it and then hopefully all the student drivers did too. I think it was good to notice themselves, what things were happening within their bodies with the lights and sirens, how they were speaking if it was very loud or soft and the eye contact," she said.
The course was held in coordination with USD 383 Manhattan/Ogden Schools and Manhattan Parks & Recreation.