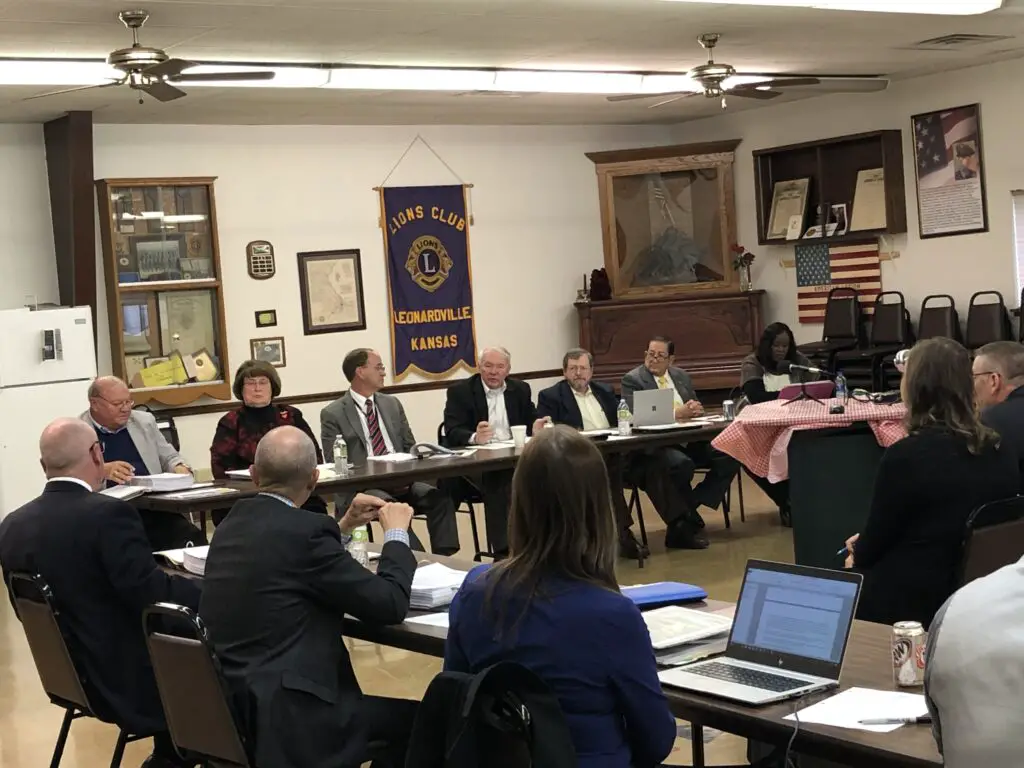 LEONARDVILLE — A policy change was unanimously approved Monday by the Riley County Law Board aimed at sexual assault investigations and how they're carried out.
Capt. Tim Hegarty says the goal is to reduce the amount of rapes occurring in the community through a three-step policy which encourages sexual violence victims to come forward and gives them more control. The first step is a report with just information with no investigative process other than a victim interview and/or the completion of a partial inquiry to serial sexual assault. It aims to break down barriers to victim reporting, so that the amount of reported rapes actually goes up.
"A year from now, the numbers of reported rapes that you see on monthly crime reports should be higher and if they aren't, we've failed somehow and we need to examine it," Hegarty said.
The second step is to identify serial perpetrators through a partial investigation that may include interviewing witnesses and evidence collection. The third step in the process involves a complete investigation to the prosecution of the perpetrator. Hegarty says the idea is to put the victim in control.
"What steps they want, what steps they don't, whether or not they want to prosecute, with a full understanding that they were involved in an incident where they had little to no control," Hegarty said.
The victim at any time during the process can change the report from a partial or complete investigation if they decide that's in their best interest. Police will not make an arrest or a referral to the Riley County Attorney's office without a victim's consent.
"We may not always agree with the choices they make, but they are their choices and we want to support them as much as we can," Hegarty said.
In addition, victims and third parties as well as advocates can anonymously report sexual assault in person, by phone or online. One such advocate, introduced to the Law Board Monday is RCPD's new victim advocate coordinator Melissa Mosher.
"My position is really twofold, most importantly to provide some emotional support and physical accompaniment for any victim of crime as well as being able to inform them and advocate for them during the criminal investigation processes," she said.
Mosher's position is funded through a state grant. She began her duties September 10 and while she' s new to law enforcement, Mosher has over 20 years experience as a social worker. Her professional experience has been developing programs, particularly for youth. She says she likes the collaborations she's had already.
"We actually have been having dialogue that learned language is being appropriate and that we are making all the possible efforts to really reduce those reporting barriers," she said.
RCPD has pledged support of a new sexual assault awareness campaign which encourages reporting of rapes with a greater focus on offender accountability. Capt. Hegarty says part of Mosher's role will be as a third party reporter.
"A victim may not want to speak to a police officer, may use a community-based advocate as a reporter, but can also use an RCPD employee who is also a civilian," Hegarty said.
The campaign is entitled "Yes, This Room." It was launched by the Kansas Bureau of Investigation after the Kansas Sexual Assault Kit Initiative concluded that lack of societal awareness was a factor in the accumulation of unsubmitted sexual assault kits across Kansas.
More information can be found on the Riley County Police Department website.