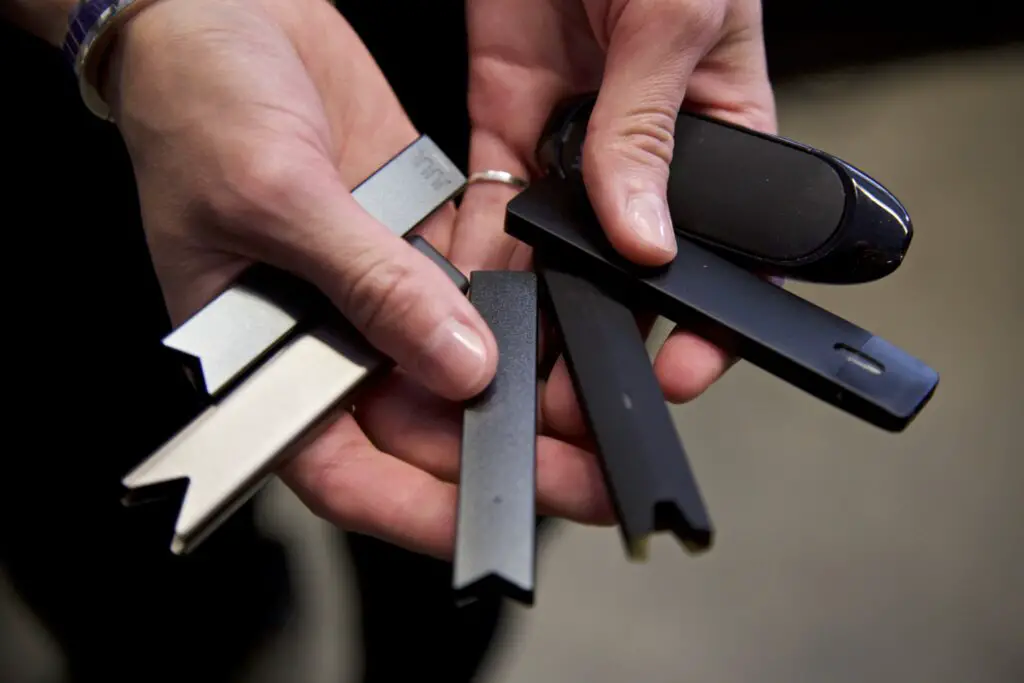 More Kansas schools continue to join the fight against a leading e-cigarette maker as they try to curb vaping among teenagers.
School districts in the Manhattan area have so far stood pat on the issue, but that could be changing soon. On Wednesday's edition of In Focus, USD 383 Manhattan/Ogden Assistant Superintendent Eric Reid suggested they too may soon join the legal battle against Juul.
"I've been looking into it, been visiting with some people in some different districts and some people pushing that forward and will likely have something to bring to the board at a future meeting," Reid said.
Board member Karla Hagemeister says if the board is ultimately presented with a legal option to join the suit, she'd support it.
"We know that nicotine is not good for developing brains and so I think it's a really significant health and wellness and educational concern for us," Hagemeister said.
Kansas City area districts including Shawnee Mission, Blue Valley, DeSoto and Olathe have all joined in the lawsuits which seek unspecified compensation for the costs of trying to keep vaping out of the schools.
"It's a scary thing how long it took to get the cigarette numbers down of teenagers or kids that weren't even able to smoke but the numbers were high and you fight and you fight and you make ground and you make ground and something else happens. We're ready to fight that because it's the right fight," Reid said.
Earlier this month the City of Manhattan also introduced a draft ordinance to amend its current regulations on smoking of cigarettes indoors to include the use of e-cigarettes. That would extend to banning smoking in vape shops, a measure that's opposed by businesses like Juicy's Vapor Lounge owner Travis Kirby who says he's helped thousands quit cigarettes and has taken great measures to ensure teens and high school students are not their target customers.
"The CDC has already come out and said the biggest majority of these cases are from black market THC cartridges being sold on the street that's causing lung issues and the health problems," Kirby said at the Oct. 8 City Commission meeting. (See related: Manhattan eyeing smoking, vaping regulation change)
According to the Centers for Disease Control, nearly 1,500 lung injury cases are associated with the of e-cigarette or vaping products in the U.S. It's also linked to 33 deaths in 24 states including Kansas.
"We certainly had a generation of people to learn from and to know the dangers of it (cigarette smoking) and I really hope we will take the knowledge we gained in that fight and apply it to this new vaping situation," Hagemeister said.
Juul has maintained it does not market to youth and says its products are meant as an alternative to smoking.
The USD 383 Manhattan/Ogden school board could be presented with a resolution as early as next month.