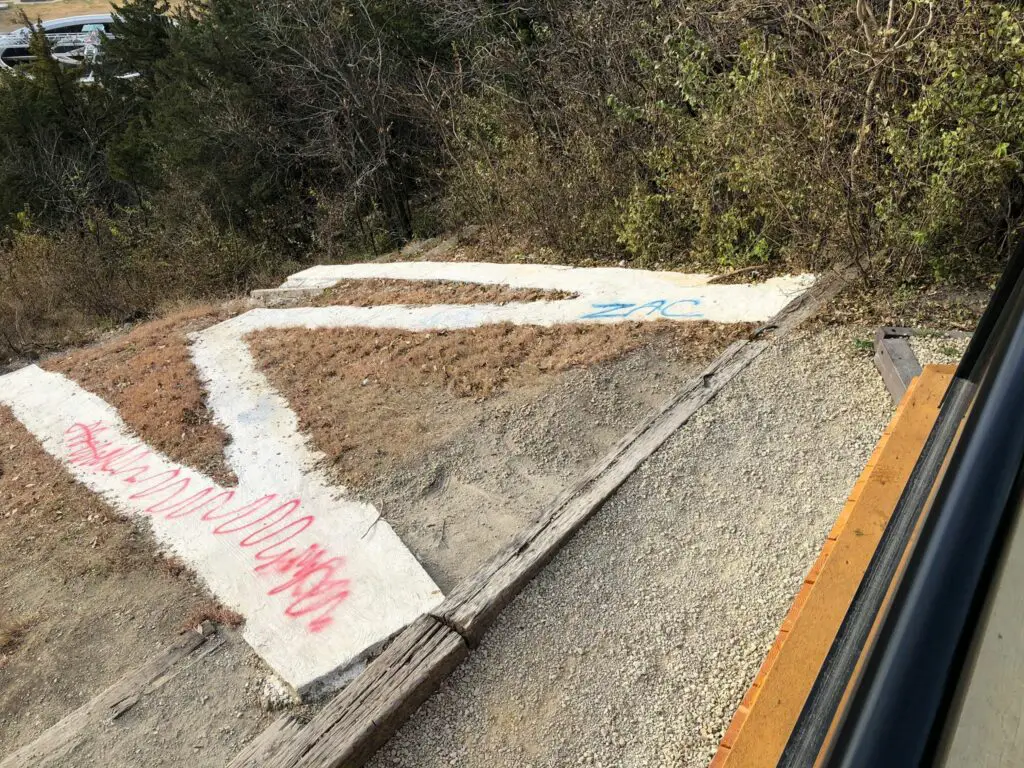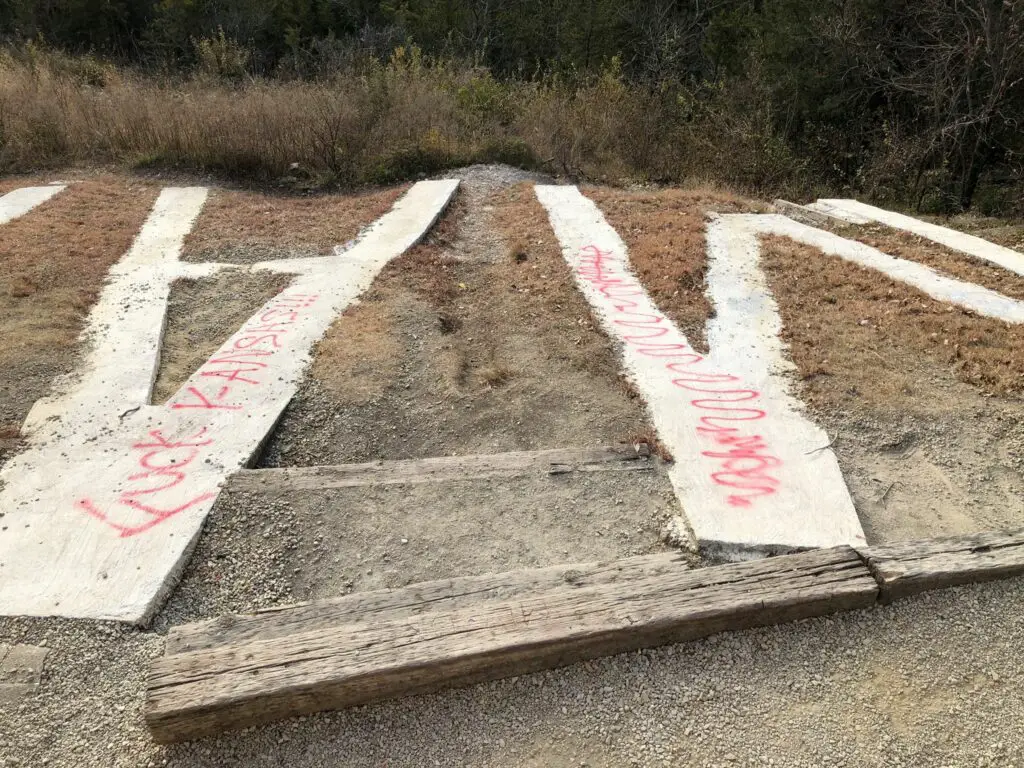 Just weeks after it was dedicated, a new platform overlooking Manhattan at Bluemont Hill was vandalized over the weekend.
Grafitti on the Manhattan letters and the new glass windows on the overlook was first discovered by someone who posted about it to social media. The glass depicts an obscene image and the words F*** Kansas are spray painted on one of the letters.
It comes just two weeks to the date after members of the Manhattan Kiwanis Club dedicated the new overlook at a community ribbon cutting. The club raised over $70,000 in private donations to construct the handicap accessible viewing platform.
The Kiwanis Club maintains the letters, washing them and painting them on an annual basis.
Anyone with information is encouraged to call the Riley County Police Department 785-537-2112.