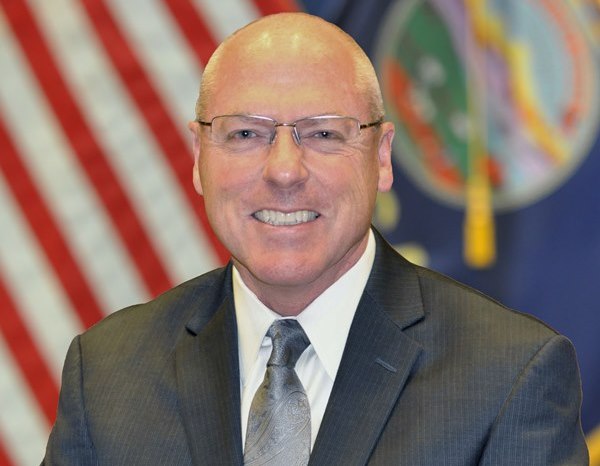 Riley County Police Department Director Dennis Butler says his department plans to bring to justice the suspect in a hoax hostage situation at Lee Elementary School earlier this month.
"We have not forgotten about it. We're going to continue investigating it until we can't follow up any more leads. I want the public to know we're upset on their behalf about what happened here," he said Friday during his monthly appearance on KMAN's In Focus.
The incident resulted in more than 100 children being kept home from school by concerned parents. RCPD responded to the initial call in the early hours of Nov. 13 from a man stating he was inside the school with at least one hostage. It took officers nearly six hours to investigate. The situation eerily resembled the high profile 2017 swatting case that saw California resident Tyler Barris falsely report a violent crime in progress at the Wichita home of Andrew Finch, an innocent man, who was shot and killed by police.
"Legislation was passed in Kansas after that (2017 incident) to make it a felony crime to call in a false report like that. That statute is one of the statutes we're relying on as we investigate it. We're fortunate that no one was hurt, but it still occurred and it's still a crime," Butler said.
The incident at Lee Elementary likely cost the department thousands of dollars in extra manpower and resources, though Butler says an exact calculation is difficult to measure.
Community encouraged to participate in RCPD survey
A community survey which went up earlier this month is being conducted by the National Police Foundation, a third party nonprofit, non-member organization dedicated to improving policing.
"What we're asking them to do is to give feedback to this third party about the kind of services we give them. Not specific kind of services, but really how the police department treats them," Butler said.
The survey is completely confidential. Butler says information will be reported to the public at a later date.
"When these results come back to us, we will be releasing them and any of the steps we feel we need to take to address areas of concern," Butler said.
The last time RCPD polled the community Butler says was about five or six years ago. The survey can be found on the RCPD website. The public has until Dec. 15 to fill out the survey, which takes about 10 minutes to complete.
Holiday travelers encouraged to buckle up, drive safely
Many people will be hitting the roads for holiday travel this week.
Butler says his department will also be stepping up enforcement across the city and county to ensure drivers are being safe.
"Areas of the city where we experience higher than normal rates of accidents, we focus in those areas for sure on wearing your seat belt. But because it's a statewide campaign our officers will be alert all over the city and the county," Butler said.
He's referring to Click it or Ticket, a statewide campaign that will see officers across Kansas cracking down on seat belt violations over the Thanksgiving holiday weekend. Officers usually exercise less discretion and will issue tickets for any seat belt violations. In addition, due to the potential for hazardous weather and heavier volumes of traffic, Butler says drivers can't be too careful.
"I would urge all drivers when it's dark or if you're on a roadway that has a grade or a curve, exercise more caution than normal. We see more accidents in those locations because the sight lines are not good and the speeds are usually higher when there are hills involved," Butler said.
Drivers should also be on alert for deer. RCPD and other law enforcement agencies have seen an uptick of deer vs. automobile collisions in the past few weeks.