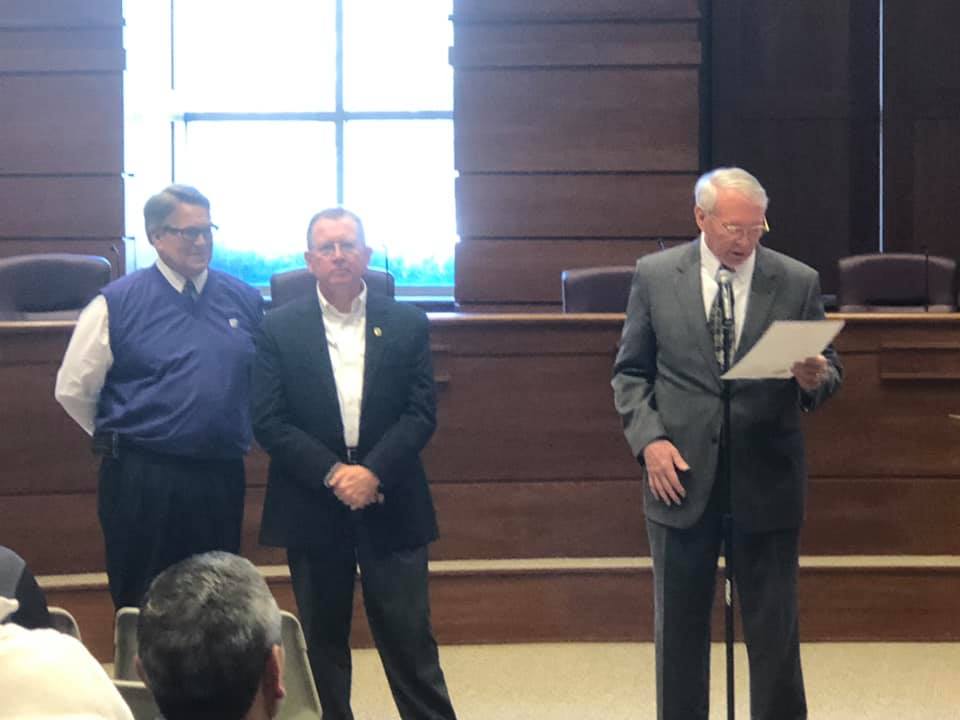 Longtime Manhattan City Clerk Gary Fees said goodbye Friday to colleagues at a retirement ceremony.
"I'm retiring from the city today, but I'm not retiring from other pursuits. I want you all to know how an important part of my dash, that you all have been," Fees said.
Fees, who has served in the role since 1999, announced his retirement recently and was honored during an event at Manhattan City Hall. Esteemed guests included former commissioners, former city officials and members of other entities who worked closely beside him, all of them noting Fees' professionalism and character.
"I never heard him say anything negative about anyone. He always has an answer. If he doesn't have an answer, he'll get back to you," said 67th District Representative Tom Phillips of Manhattan.
Phillips said Fees has been a 'beacon of professionalism.'
Former Manhattan Chamber of Commerce President and CEO Lyle Butler says Fees was always there to assist him in Chamber endeavors.
"On a personal level at the Chamber, I'd call him up and he was able to get me the information I needed or would do the research and go back historically, getting minutes of meetings. What I really liked about Gary was that he worked with everyone in the community," Butler said.
Current Manhattan city commissioner and former mayor Linda Morse says Fees always took time to help her, especially when she first came on to the commission.
"I found that I could ask him any question and he didn't judge me. I usually said I'm going to ask a stupid question and he'd say that it wasn't stupid. He's just really good at giving advice and helping steer through things when you're new," Morse said.
Former Manhattan Mayor Ed Klimek echoed Morse's comments saying Fees was a true answer finder.
"When you're trying to do research and trying to put A plus B together to get C and having the knowledge and things, you could always depend on Gary to do that for you. He was basically the right hand guy for me," Klimek said.
As for city projects, Fees had a big hand in many according to current Manhattan Public Works Director Robert Ott.
"Without him, I wouldn't have the legal authority to move forward with construction and improvements in the community. Without his attention to detail over all these years, there's many improvements that wouldn't have legally happened without his attention to detail," Ott said.
According to a release from the City of Manhattan, during his employment with the city, Fees held positions as Program Specialist, Communications Manager, and City Clerk. He has served the community by administering special programs such as the Citizens' Academy, strengthened relationships with the military through planning assistance with the Veterans Day Parade, and has taken minutes for more than 864 City Commission Meetings.
Longtime city employee and former Deputy City Clerk Brenda Wolf was announced last week to replace Fees as City Clerk. She's been an employee of the city since 1992.