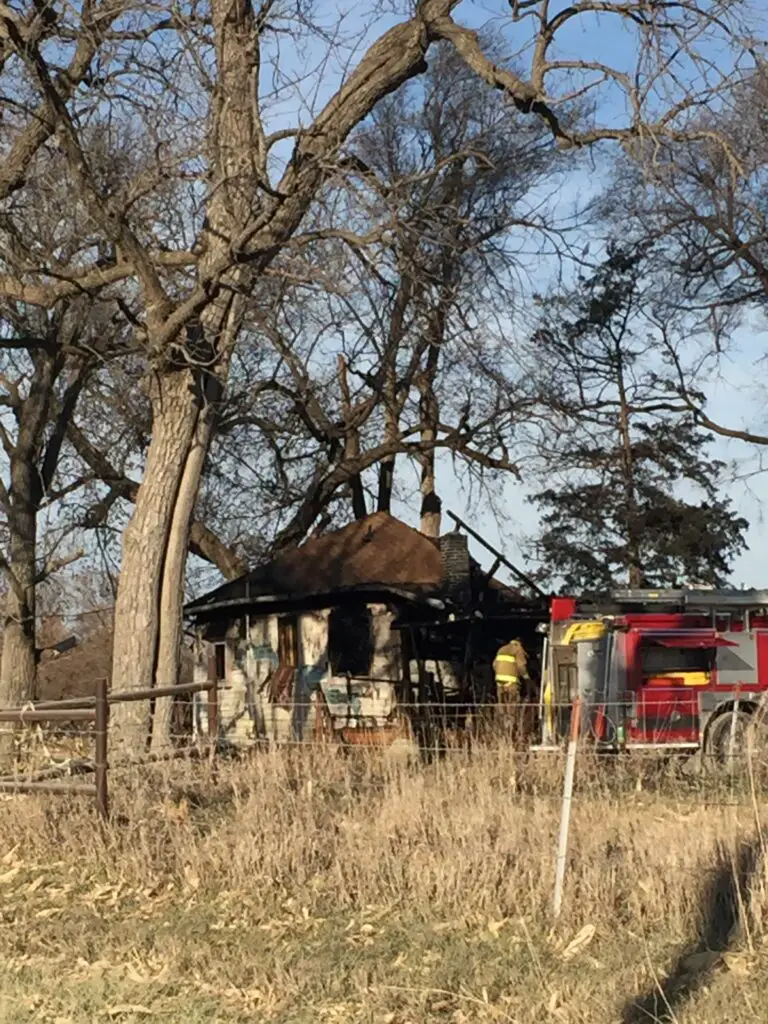 The Riley County Fire Department says a home is a total loss following a fire late Friday evening, on the eastern edge of Manhattan.
Fire officials from the Manhattan Fire Department were initially called out just after 6:30 p.m. to a house fire at 720 Knox Lane. Upon arrival, the house was fully engulfed and firefighters were able to quickly bring the fire under control. The Riley County Fire Department took over and stayed on scene up until about 11 p.m. according to Fire Chief Pat Collins, who estimated damage to be approximately $85,000 to the structure and roughly $10,000 to $20,000 to its contents.
Collins says investigators believe the fire began outside the home on the front porch. It's believed it may have been an electrical shortage. No injuries were reported as both tenants were not home at the time the fire started. Two pets, a dog and a cat both perished in the fire.
The property is owned by Star A Inc.
Riley County Fire had five trucks and 21 firefighters respond to the scene. Manhattan Fire responded with two trucks and close to a dozen firefighters.