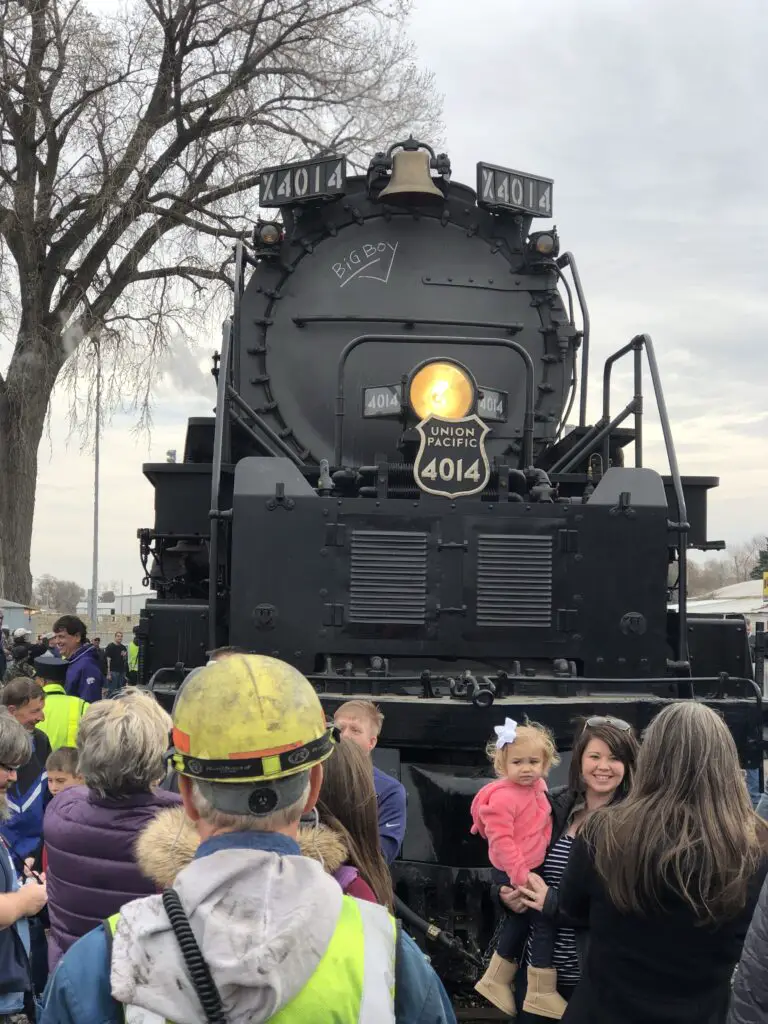 Hundreds of people flocked to the South Manhattan Ave. crossing Wednesday morning for a chance to witness history up close.
Union Pacific's steam locomotive 4014 is trekking across the country to commemorate the 150th anniversary of the Transcontinental Railroad. Ed Dickens is the senior manager of Union Pacific's Heritage Operations and helped lead restoration on the 7,000 horse power, 135 foot long, 605 ton locomotive.
"Nothing gives a testimony better than someone's firsthand experience watching this thing go by. We try to tell people to please stay back but people want to be up close. They don't usually get a good picture because half the time they drop their phones," Dickens said.
Big Boy No. 4014 traveled the rails from 1941 to 1959, garnering more than one million miles.
"The men and women and all the young children and people of the older generation that remember steam locomotives are fascinated with the story of the Big Boy locomotive, the world's largest operating steam locomotive," Dickens said.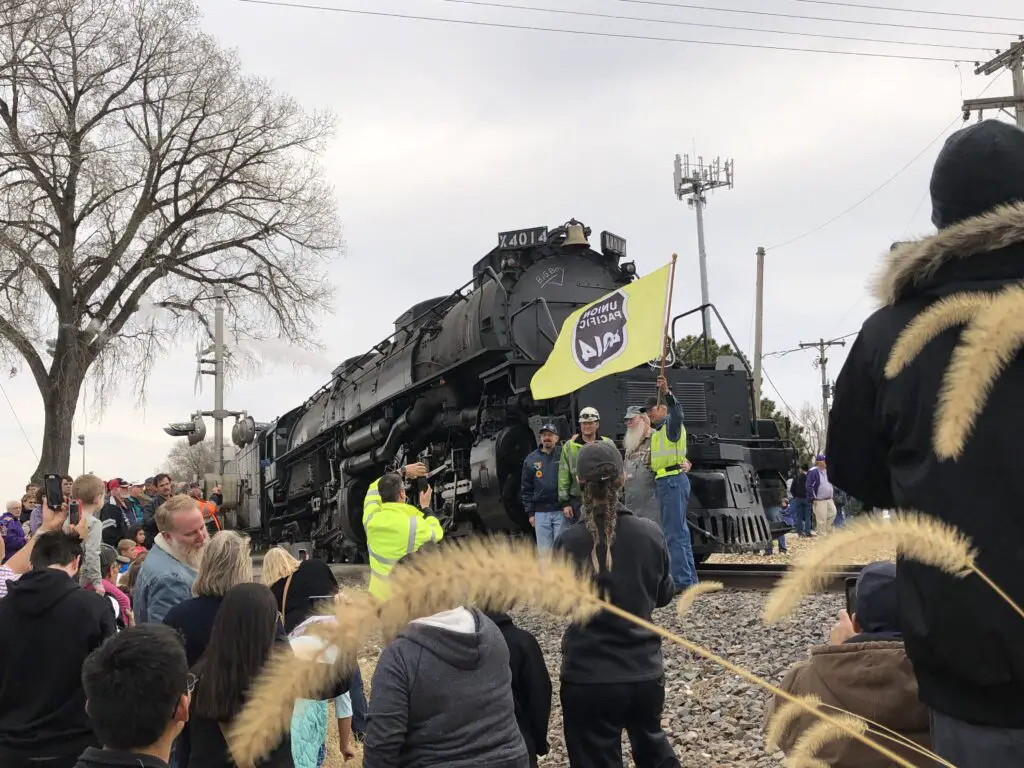 Some of those who came out pulled their kids out of school for the once-in-a-lifetime opportunity, many with their phones out taking selfies or videos. Dickens says there's one word that describes the experience for those who come out to view the Big Boy.
"Enjoyment. Until we get next to them and that enjoyment begins to turn to fear, and in some cases terror because this is from a different generation. It's a steam locomotive, 7,000 horse power. And you don't make 7,000 horse power quiet," he said.
After it departed Manhattan Wednesday, the Big Boy was scheduled for stops in Junction City, Abilene and Salina. It will continue through Kansas the rest of the week before returning home to Cheyenne, Wyoming on Tuesday. See video of the locomotive taking off from Manhattan below.