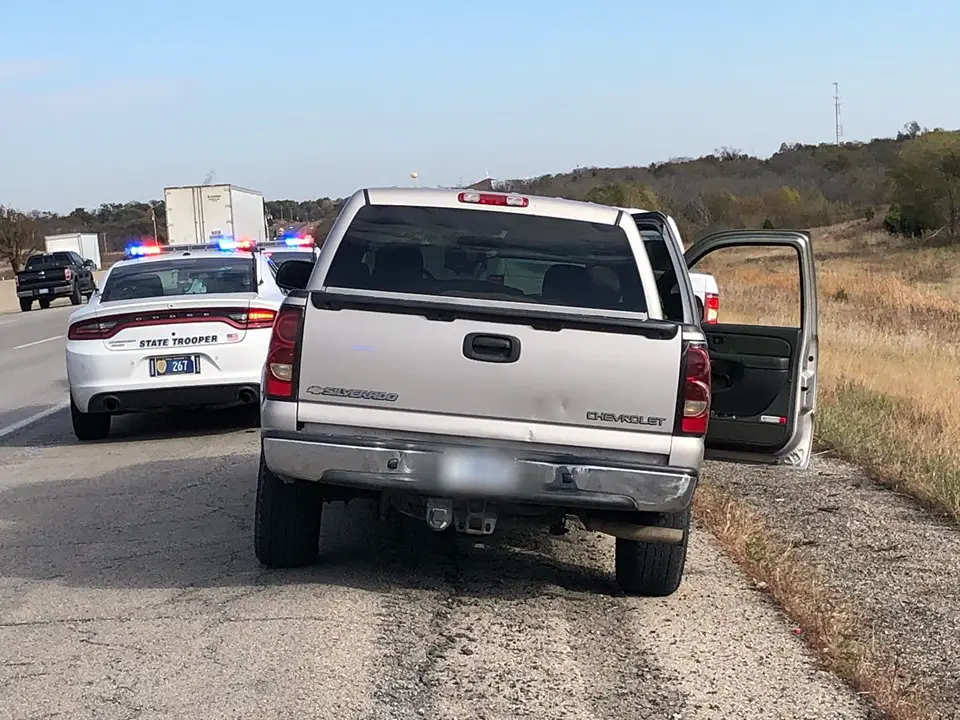 TOPEKA — The Kansas Highway Patrol says a man accused in a Friday kidnapping, who led authorities on a pursuit on Interstate 70, is in custody.
Authorities with KHP were alerted by Junction City Police of a kidnapping that reportedly occurred around 2 p.m. They were notified that the armed suspect was reportedly eastbound on I-70 heading toward Topeka. Troopers eventually located the suspect's truck west of Topeka. After entering the eastbound lanes of the Kansas Turnpike, troopers attempted to stop him, but he initiated a pursuit.
Stop sticks were deployed but the suspect was able to maneuver around them. Troopers eventually were able to box the suspect vehicle in and slow to a stop. An infant child was removed from the vehicle and taken into protective custody. He is said to be okay.
The suspect, who was not identified was taken into custody with charges pending in Geary and Shawnee counties. Authorities have said he was the child's father.
A woman who was also in the truck was taken into custody for further questioning. Her relationship to the child is unclear.