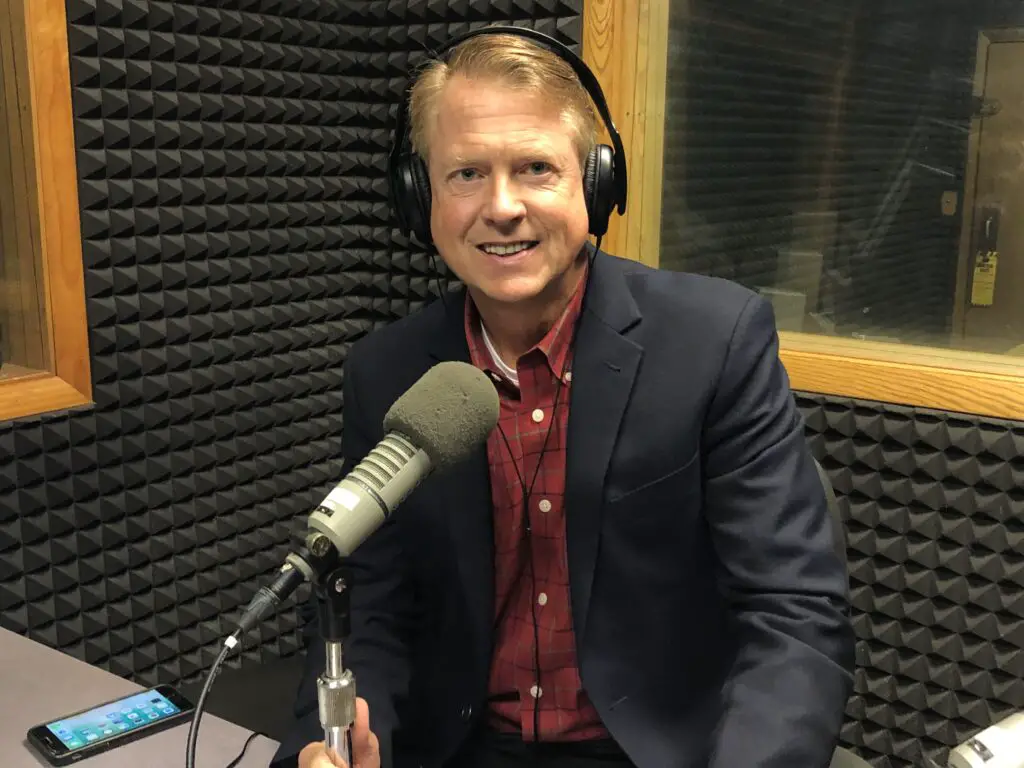 Listen to the full interview with Congressman Roger Marshall below.
Congressman Roger Marshall 11-21
Kansas Congressman Roger Marshall contends the ongoing impeachment inquiry against President Trump is a sham.
The First District Representative says he's convinced after hearing Ambassador Gordon Sondland's testimony this week, which he says proves Trump's innocence.
"There's only hearsay and conjecture, there's assumption and presumption but it's very clear that these two roads never passed," Marshall said. "Yes the president asked him to investigate corruption, yes we were withholding military aide but the two roads never crossed each other. So I think the testimony, if you listen closely shows the president did nothing wrong."
Marshall, a key ally of President Trump, says there is no evidence of a quid pro quo and accused Democrats of jumping to conclusions with no evidence, noting they've wanted Trump out of office from the moment he got elected. He remains confident that the Republican-controlled Senate will not remove Trump from office.
"They (the House) are going to impeach this president, then it will be up to the Senate to decide if they should even hear it. But it's so outrageous and such a disaster of a process they may decide to not even hear it, and if they do they'll acquit the president but there's no way they get 20 Republican Senators to say Trump did anything that was impeachable," Marshall said.
Marshall remains hopeful that Congress can get a trade deal done before the holiday recess next month and is hopeful members will be able to avoid yet another government shutdown. Currently the funding for the federal budget expires Dec. 20.
Rep. Marshall has had a busy week on the House floor.
This week the U.S. House of Representatives unanimously passed the First Infantry Recognition of Sacrifice in Theater (FIRST) Act. Marshall authored the bill which will add the names of 660 fallen soldiers to the First Infantry Division Monument on the west side of the White House. Marshall tells KMAN not only does this honor those fallen soldiers, but it also gives their families some solace.
"To know that there's a place that they can reflect upon and when they come into D.C. they can have a little more piece of heart to know their loved one did not die in vain," Marshall said.
The names being added include those who made the ultimate sacrifice during Operation Iraqi Freedom, Operation New Dawn (Iraq) and Operation Enduring Freedom (Afghanistan).
The monument in Washington, D.C. currently commemorates nearly 13,000 soldiers who were killed while serving in every war since World War I.
Marshall this week also introduced a House Resolution that would develop a new national policy for aeronautics research.
New legislation proposed by Kansas 1st District Congressman Roger Marshall would develop a new national policy for aeronautics research.
Marshall, along with Michigan Democratic Rep. Haley Stevens introduced the Aeronautics Innovation Act Monday as a bipartisan bill to provide necessary continuity and budget stability for U.S. aeronautics research through administration change and political shifts in Congress. Marshall tells KMAN some of the impact the bill is expected to have on the industry.
"So this promotes research, especially in the wing design and the materials used to make these wings. So whether it's for a fighter jet or a Boeing jet or even in the drone industry, it's to promote continued research in those areas," he said.
With forecasts projecting the demand for larger passenger aircraft to double over the next two decades, Marshall says it's important the U.S. stays ahead of the curve in terms of research.
"What the wing composites are made of today is totally different from decades ago. They continue to get more efficient, safer, better gas mileage. We'll continue to do research to make it even better," he said.
Marshall adds that given the history of aeronautics in Kansas, it could lead to more jobs in the state.
The legislation is a companion bill to bipartisan legislation introduced earlier this year by Kansas Senator Jerry Moran and Virginia Senator Mark Warner.