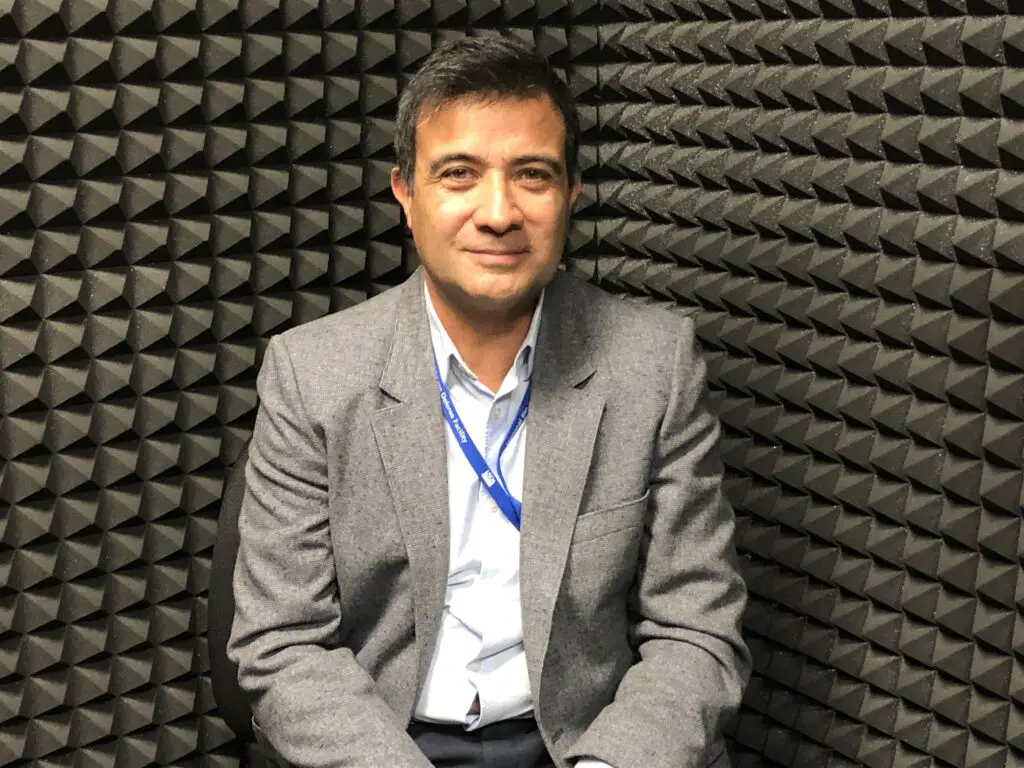 The new director of the National Bio and Agro-Defense Facility is settling into his new role since starting almost a month ago.
Dr. Alfonso Clavijo is leading efforts to ensure a smooth transition from the Department of Homeland Security to USDA once the 574,000 square foot facility becomes fully operational. He brings years of experience to the position, most recently as Laboratory Executive Director of the Canadian Food Inspection Agency's National Centres for Animal Disease in Winnipeg. He's also worked in the K-State College of Veterinary Medicine with experience in laboratory diagnosis of Foot-and-Mouth disease, African swine fever and other transboundary animal diseases.
Dr. Clavijo sat down with NBAF Coordinator for USDA APHIS Dr. Ken Burton on the Nov. 7 edition of KMAN's In Focus. Clavijo explained during the program what specifically drew him to the NBAF position.
"The (NBAF) facility is really outstanding. I have been in many high containment labs in the world and by far the NBAF facility will be one of the best facilities with that mission of protecting the U.S. agriculture," Clavijo said.
NBAF's economic impact is significant, which is why Clavijo says having research and diagnostics for training new veterinarians in identifying foreign animal diseases is so critical to their mission.
"It's literally an insurance policy that we'll have to protect the strong agriculture economy in the country," he said.
Under Clavijo's leadership, the facility in Winnipeg was named by the Food and Agriculture Organization as reference center for emerging and zoonotic pathogens. He began his work at NBAF on October 13.
Meanwhile there are still a number of jobs to yet be filled at the NBAF site, where construction is now 85 percent complete.
Looking ahead to 2020, Dr. Burton says his office is working diligently to staff the facility.
"Our goal is to have 80 percent of our total workforce in place by August of 2020. We're looking at having 400 employees at NBAF. We'll probably have some 200 to 230 hired by the end of the year," he said.
In addition, Burton says NBAF is in the process of on-boarding a communications director who will spearhead public outreach efforts.
"It's a local person that will not only continue our ongoing outreach efforts, but also allow us to expand our outreach and to be able to get more information out about the mission of NBAF. The new communications director hasn't been named but Burton said she was expected to start this week. Additional employment information on the USDA-NBAF website.
Listen to our full November interview here: In Focus 11/7/19
NBAF officials are featured monthly on KMAN's In Focus, the first Thursday each month at 9:06 a.m.