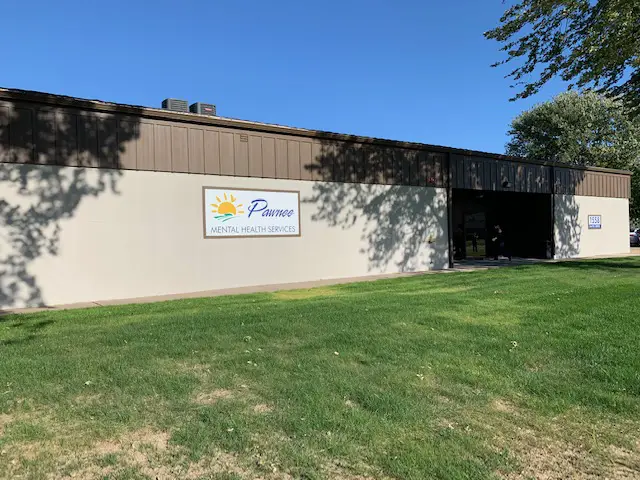 Rural access to mental health care is expanding in Kansas thanks to a $42.5 million US Department of Agriculture grant announced last week.
Those dollars are being invested in 133 distance learning and telemedicine projects including Manhattan-based Pawnee Mental Health Services. Executive Director Robbin Cole says Pawnee was awarded nearly $500,000 to expand video conferencing services to Jewell, Mitchell and Washington counties in north-central Kansas.
"With this grant, we'll be able to place equipment in those offices as well as the county health departments in those counties to enable residents to receive the mental health services that they need five days a week," Cole said.
Pawnee currently has offices in all three of those counties, but due to their remote locations, coupled with challenges in recruiting clinicians and prescribers to those areas, they're not able to be open five days a week. Cole says the grant also allows for Pawnee to have equipment installed in their Manhattan and Junction City facilities.
"Our therapists, our psychiatrists and our advanced practice registered nurses from here will be able to get online and deliver that service to those more rural and more remote counties," Cole said.
This opens up the opportunity for Pawnee to schedule appointments out of any of its offices in the 10-county service area. It allows for the responding psychiatrists or clinician to make a diagnosis via video.
Cole anticipates they may see an uptick in the volume of patients needing mental health services, since many of those needing services aren't currently receiving services.
"I think one of the things we may see happen is that we'll also need to increase our staffing in the Manhattan and Junction City offices to be able to better serve those outlying communities," Cole said.
The USDA investments are expected to benefit 5.4 million rural residents nationwide.
Additionally, Cole says Pawnee has received another grant funded in part from the Kansas Health Foundation, the Deihl Community Grants Program and Centene Health that aims help children and adolescents recovering from trauma.
"It's a structured, short-term treatment model and typically lasts 8 to 25 sessions with the child and adolescent and their caregiver. I'm excited because it's bringing a new level of expertise and competence to our communities," Cole said.
The one-year training will be given to all Pawnee Mental Health therapists with a Master's Degree or above. Clinicians will be able to get certified in the trauma-focused cognitive behavior therapy treatment approach by also providing consultation supervision calls for the next year.
"Our staff will have access to individuals who are experts in trauma-focused cognitive behavior therapy, they'll have the opportunity to staff cases with them and to enhance the skills they are learning through this training program," Cole said.
Clinicians recently attended an online pre-training and last week received face-to-face training where they will also learn skills for assisting the families of those children who have experienced trauma.