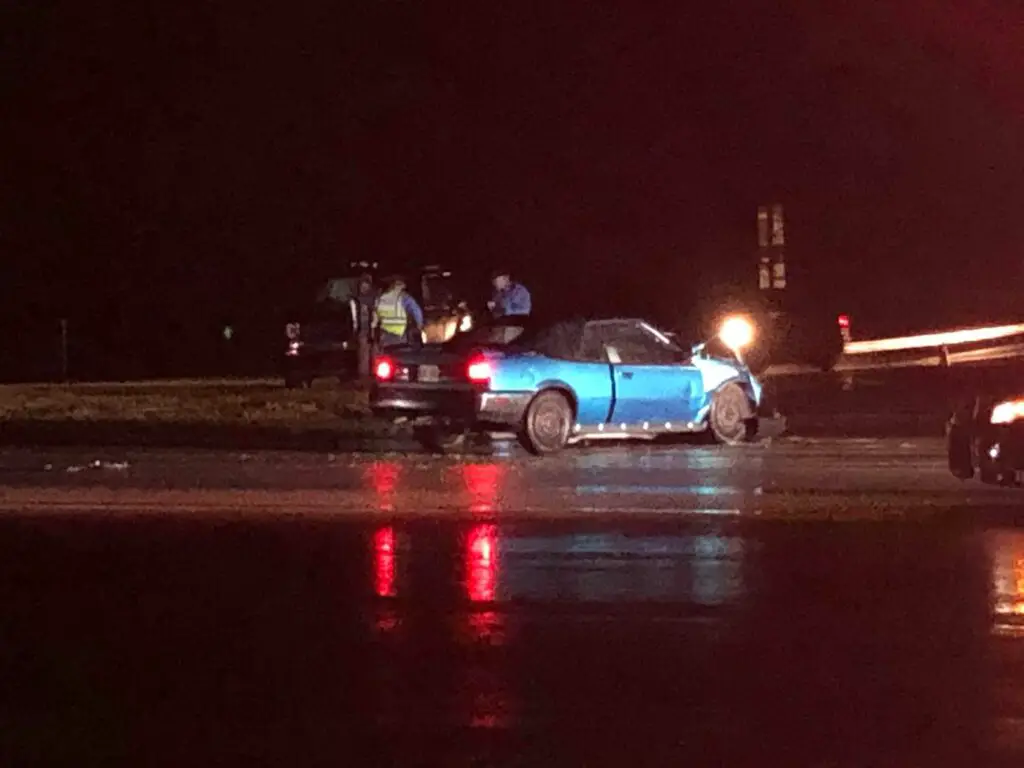 One person was injured Wednesday following a crash north of Manhattan.
It happened shortly before 6 p.m. at the intersection of Tuttle Creek Blvd. and Hwy 13. Riley County Police Department Capt. Josh Kyle tells KMAN that a northbound SUV, driven by 23-year-old Jody Dardeene of Randolph crossed the intersection and collided with a westbound passenger car, driven by 63-year-old Ronald Long of Randolph.
Long sustained injuries to his head, leg and arm and was transported to Ascension Via Christi by Riley County EMS. Dardeene had minor injuries but declined medical transport.
The intersection is known for being a dangerous one as it is controlled by a two way stop across the four-lanes of Tuttle Creek Blvd, which is also State Hwy 24.