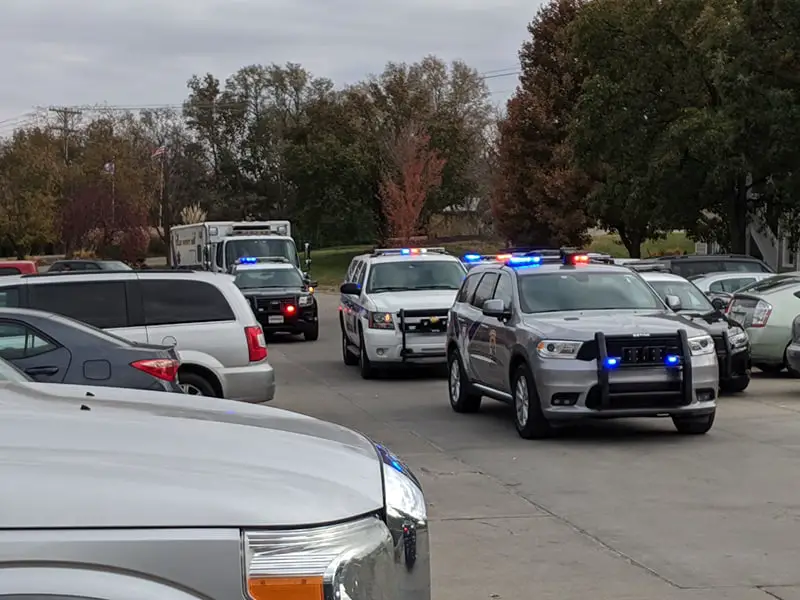 Riley County Police are investigating after a report of a shooting Friday afternoon in the 1400 block of Hartman Place near the intersection of College Ave. and Claflin Road in Manhattan.
Numerous reports of 911 calls reported hearing the sound of gunshots at around 2:15 p.m. When officers arrived, they found one male victim suffering an apparent non-life-threatening gunshot wound.
Suspect information is pending at this time. Additional information will be released as soon as it becomes available. There may be potentially more than one suspect. KMAN news reporter Sam Hennigh was on scene Friday and noted multiple residents were being interviewed, some being told they could not return to their homes until further notice.
Anyone with information is encouraged to call RCPD at 785-537-2112 or Crime Stoppers at 785-539-7777. Using the Crime Stoppers service allows you to remain anonymous and could qualify you for a cash reward up to $1,000.