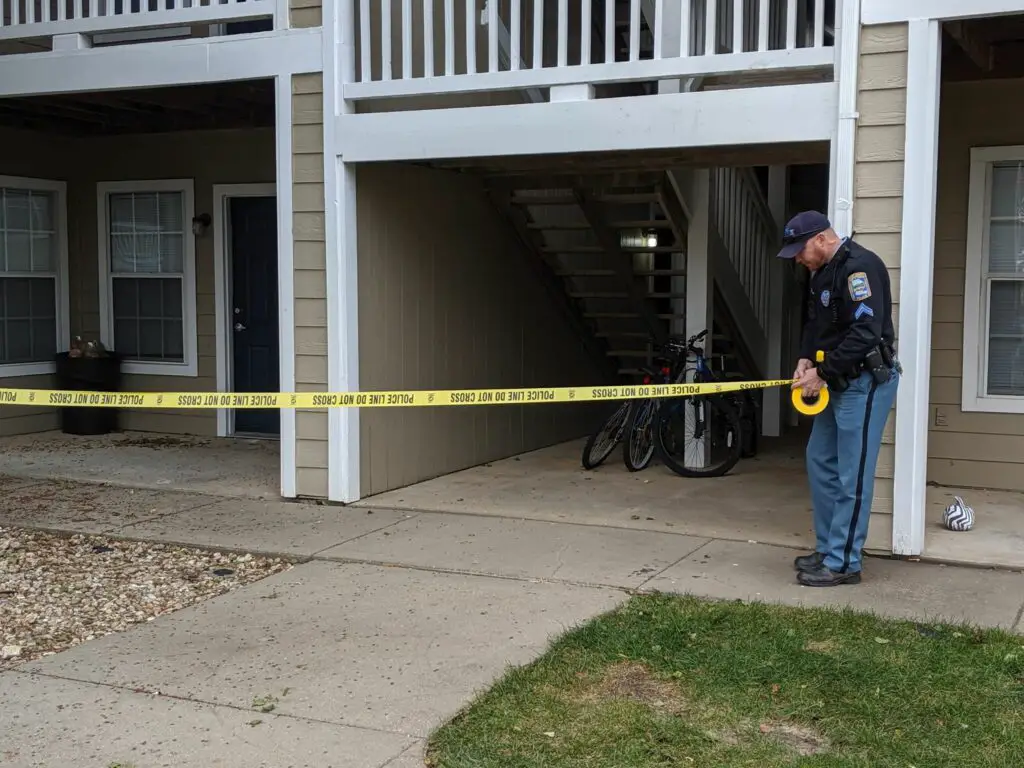 The victim of a west Manhattan apartment complex shooting has been discharged from the hospital, according to the Riley County Police Department.
The shooting took place Friday (Nov. 8) at The District Apartments in the 1400 block of Hartman Place near College Ave. and Claflin Road. The victim's injuries were said to be non-life-threatening. RCPD PIO Hali Rowland said the victim was released from the hospital Wednesday afternoon. His name hasn't been released.
As for the shooting suspect, police have not located the person who fired the shot. They continue to investigate and so far have not released any new information. Tips can be submitted by calling RCPD at 785-537-2112 or Crime Stoppers at 785-539-7777. Tips can also be submitted on the p3tips website, which is linked on the RCPD website.