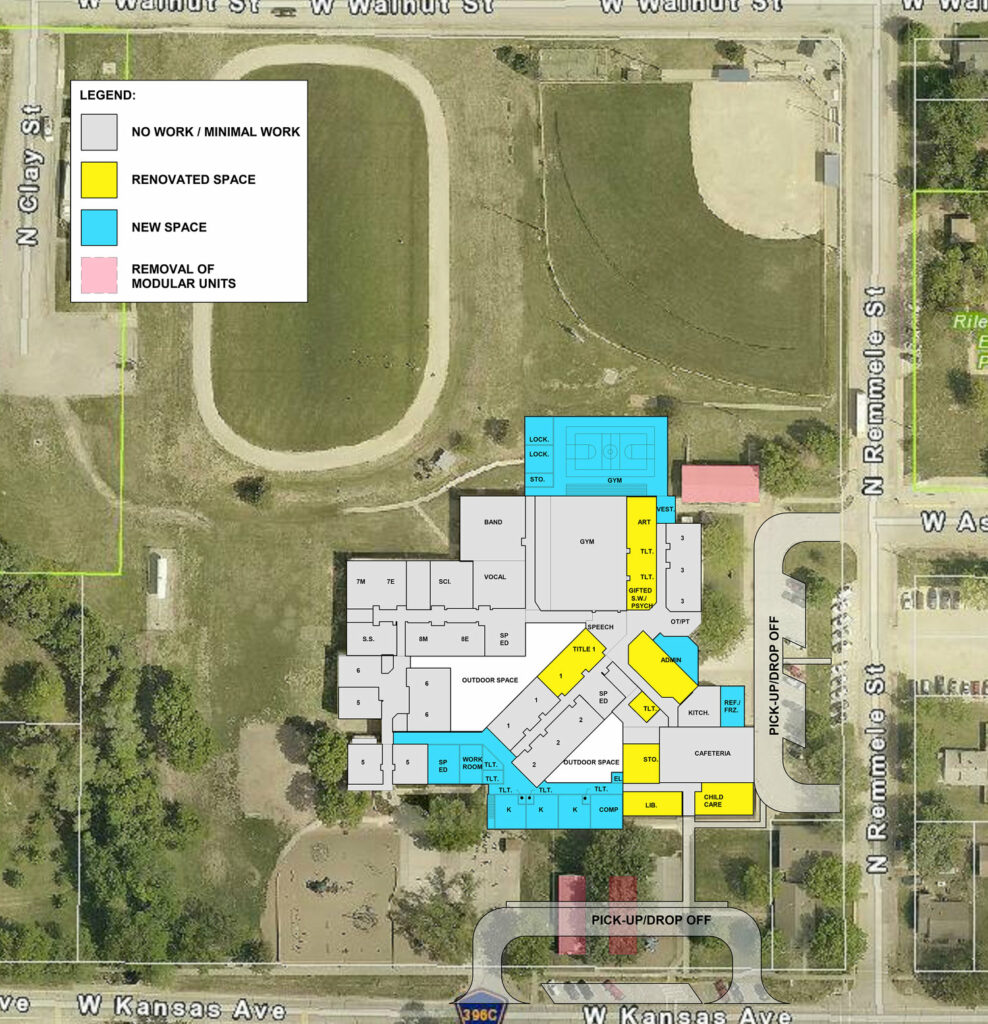 USD 378 voters have approved a $15 million school bond that will see some much anticipated upgrades to facilities in the district.
The issue passed by a margin of 810 to 505 during Tuesday's election. Riley County Schools Citizens Advisory Committee Treasurer Karen Schroeder says they appreciate the voters supporting them in this matter.
"We're very excited. I've gotten all kinds of emails and texts from people and the main word has been 'thankful.' Everybody is very thankful that this has passed and we can move forward and fix our schools," she said.
Schroeder says after failing to pass a bond twice previously, district officials did their homework and listened to patrons on exactly what the needed and wanted to fund. She explains some of the major upgrades that will happen initially.
"Fire protection at the high school, we do not have enough water there so we're working on that to maintain our insurance. The roofs at both buildings are in need of repairs. We also have aging boilers that need to be replaced," she said.
Several modular units at the grade school will be taken out with new permanent classrooms constructed which will include storm shelters. There will also be new gym space created at the grade school for middle school students, who currently have to be bused to the high school.
The owner of a $100,000 home in the district boundaries will pay a little more than $200 more in property taxes per year.