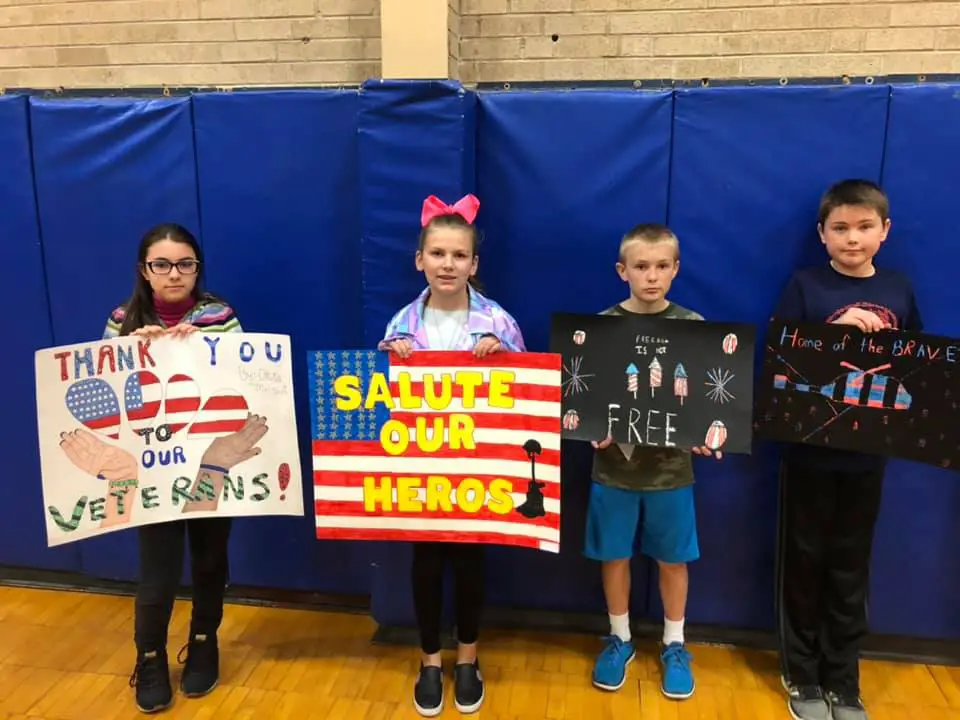 Members of the Manhattan and surrounding community honored those who have served their country on Monday.
The Flint Hills Veterans Coalition put on their annual Veterans Day Parade and ceremony at Peace Memorial Auditorium. The event included more than two dozen World War II veterans as the grand marshals of the parade. A staff display of a tank from Fort Riley and the 1st Infantry Division was also available for folks to see. This year's ceremony focused on the 75th anniversary of D-Day and the Battle of the Bulge.
"It's a great excuse to get our World War II veterans together. We start in March planning for today. It takes a lot of moving parts to get them here, but we're really honored to have them here," said Flint Hills Veterans Coalition President Janet Nichols.
There were concerns with the weather that attendance might be down, which it was slightly for the parade, but the indoor ceremony was well attended. One of the veterans in attendance, Air Force pilot John Lindholm says the experience was very humbling and emotional.
"I think that Manhattan's in a unique position for celebrating Armistice Day and everything like this because of Fort Riley right here and the university," he said.
The indoor ceremony at Peace Memorial Auditorium honored all those who have served. K-State Consultant for Military/Veterans Cultural Programs Jed Dunham led the ceremony after the parade. He started out the ceremony by thanking the community for coming together to celebrate those who have served during World War II.
"Today's celebration is honoring a generation that served before. These gentlemen, these veterans that are still with us today, it truly is an honor and truly is a privilege. We thank you for your service, for your continued service and for being the representatives for what this country stands for and strives to be," he said.
The ceremony included a speaker from K-State, elementary school children singing patriotic songs, and the winners of the essay contest presenting their essays. Audio from the ceremony can be found below, including those speeches.
Students from Manhattan-Ogden and Junction City Schools paraded in buses due to the cold. They held red and blue posters thanking veterans for their service. Several others paraded including firetrucks, motorcyclists and others along Poyntz Ave. from Manhattan Town Center to City Hall.