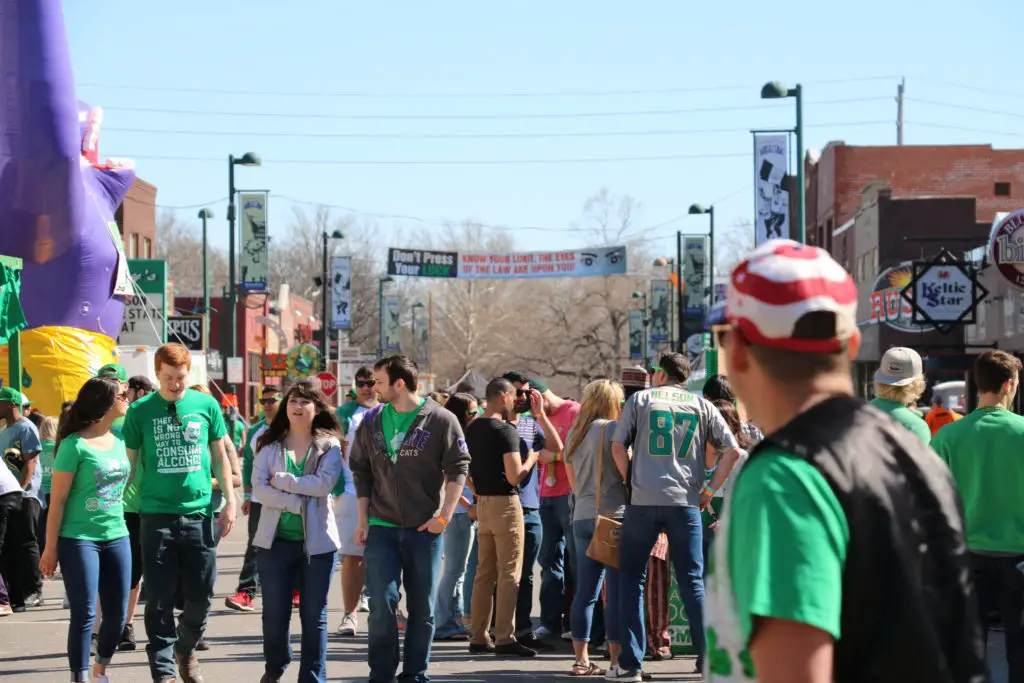 Who says you can't move a fake holiday?
Businesses in Aggieville are already making preparations well in advance of the 2020 edition of Fake Patty's Day. The event, largely driven by social media, is typically held the Saturday before the K-State Spring Break. That would be Feb. 29 this year, which also happens to be the same day as the KU vs. K-State basketball game. That presents a dilemma for business owners as it could overwhelm them with the two events intersecting. That's why Aggieville Business Association Director Dennis Cook says they will observe Fake Patty's Day after Spring Break on March 21.
"With a little better control, we're going to try to manage this, especially this year. We said that we are just going to start promoting the fact that it's March 21 and that on Feb. 29 it is business as usual down here and not Fake Patty's Day," Cook said.
Over the past few years, officials with the Aggieville Business Association, the Riley County Police Department and the City of Manhattan have tried to regain more control of the event, which sees thousands of people flooding into the city for a day of drinking. Cook says a key factor in the decision is largely based on parking, borrowing from former President Bill Clinton's campaign phrase "it's the economy, stupid."
"It's the parking, stupid. We've got to really always watch what we do because if it screws us up and cuts us out of parking, we have to make sure this is a good thing for us, because parking is the most limited thing we have," Cook said.
Cook acknowledges they may not be able to totally deter the yearly Aggieville crowd from coming out Feb. 29.
"As far as we are concerned, we are not blocking the streets, we are not selling wristbands for that day. We're all about KU-K-State and bringing people into Aggieville for regular business," he said.
Originally created as an exclusive Aggieville event Fake Patty's Day has largely shifted out of the district and more into nearby neighborhoods, which puts more challenge on law enforcement.
"From an Aggieville standpoint it's less than half of what it was seven or eight years ago," Cook said.
If managed right, Cook says the event could develop into a safer and more profitable one in future years.